It is one of the raunchiest shows on the small screen but Game Of Thrones actress Emilia Clarke says she is not a fan of "gratuitous" sex scenes on TV. The 28-year-old has had her fair share of nude scenes over the show's last five seasons but Clarke is now calling for subtlety.
The HBO series has been heavily criticised in the past for the level of nudity and extreme violence. Clarke, who plays mother of dragons Daenerys Targaryen, says she finds explicit sex scenes cringe-worthy. The actress told the Daily Mail: "Sex scenes should be more subtle.
"I'm British, so I cringe at that sort of thing anyway – I can't stand it. Most sex scenes you see in films or on TV are gratuitous and they're usually just to attract an audience. On screen, the subtler the better."
Clarke's former co-star Oona Chaplin, who played Talisa Maegyr on the show, has also weighed in on the nudity debate, telling the The Telegraph in 2013 that she was not against stripping off on camera. She said: "The objectification lies in the eye of the beholder, just like beauty. I'm really comfortable getting my kit off, so, if they want to, I'm like, 'Yeah, bring it, I'm naked, no problem'."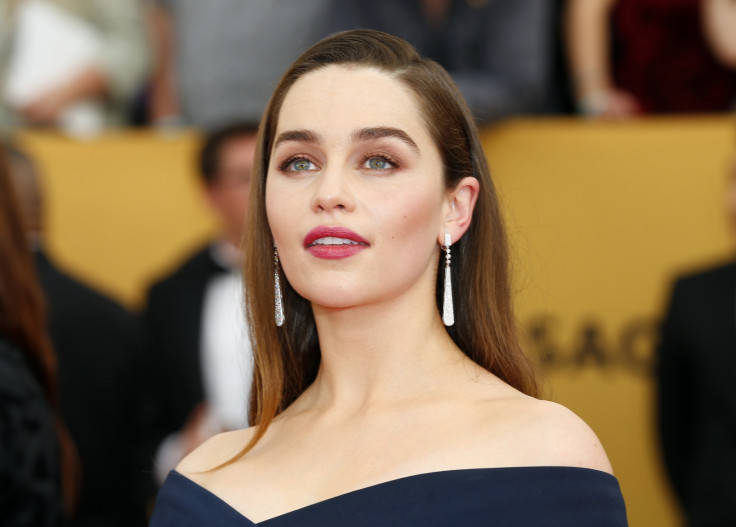 Natalie Dormer, who plays Margaery Tyrell, has also defended the X-rated nature of the show, praising the sex scenes for being "real and dirty". The actress told The Telegraph: "But I think Thrones is quite good. The violence is quite naturalistic. It's not hyper-stylised. It's not glamorous. The sex is quite real and dirty as well. It's about those raw, visceral qualities of human life that make good drama."
Some have also called for the fantasy series to balance out the ratio of nudity between men and women, which Game Of Thrones star Kit Harington agrees with. The actor told GQ magazine in 2014: "It's only right, if you're going to make a show where nudity and sex is a large part of it that you be a part of that."
Fans of the hit show are now awaiting the season six to premiere in 2016 and according to Terminator actress Clarke, it could be its most shocking to date. She told the Daily Star: "I've seen some of the new scripts and I'm like a kid on a sugar high. I can't handle how sick some of them are. We're just going to hit the audience with every episode, coming up with something more mental than the last. I can't believe some of the twists in store."