GQ Men Of The Year Awards 2015: Sam Smith, James Corden, Lewis Hamilton among big winners [Video]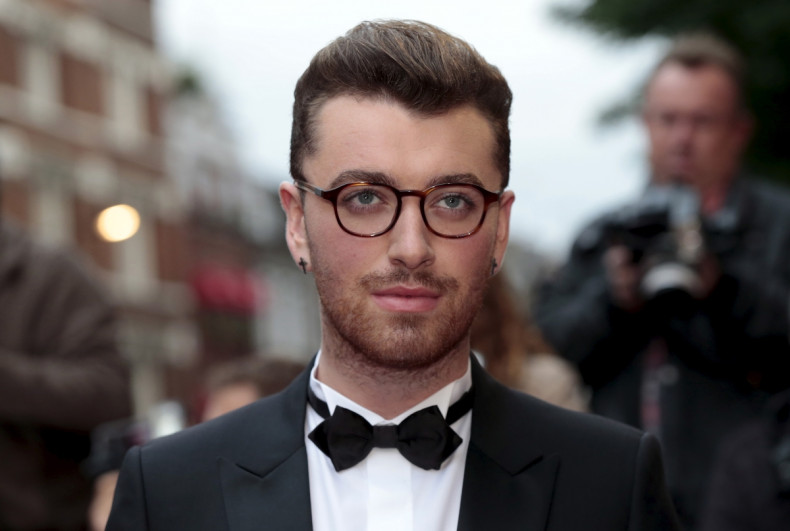 Some of the hottest men – and women – in showbiz flocked to London on 8 September to attend the GQ Men Of The Year Awards 2015 and it was a particularly successful night for the likes of Lewis Hamilton, Sam Smith and Paul Rudd who emerged as the top winners.
Hosted by Avengers: Age Of Ultron actor Samuel L Jackson at the Royal Opera House in London, the awards ceremony celebrated the most talented male public figures in TV, sport, fashion, film, music and politics. After taking the lead role in Marvel's Ant-Man adaptation, actor Paul Rudd took the most coveted title of the night, winning the leading man award.
In his acceptance speech, the 46-year-old said: "I'm so touched, truly, to be here and to be accepting this... I love GQ magazine and I always have. When I was 15-years-old, I got a year's subscription for Christmas... [So] that GQ would recognise me as someone that could [represent this], I really appreciate it."
Comedian James Corden was named TV personality in light of his successful transition to the States where he fronts The Late Late Show With James Corden after replacing Craig Ferguson. Due to filming commitments, the 37-year-old was not able to attend the awards ceremony in his hometown but he was handed the award during the middle of his interview with boy band One Direction.
Watch Paul Rudd's acceptance speech:
Clearly surprised by the win, Corden said in front of his live studio audience: "Thank you very much, I'm sorry that I can't be there... to whoever's hosting it, good luck because it's a tough room. Thank you very much, that's very kind."
Formula One champion Lewis Hamilton was presented with the sportsman of the year award by 12 Years A Slave actor Chiwetel Ejiofor, and said in his acceptance speech: "I've been to a lot of these evenings but this is the first time I've appreciated it as much as this evening. I've been very fortunate enough to work with some incredible people and I have to say that while I'm up here receiving this award, I couldn't have done it without so many of these individuals.
"For me, this most important one was my dad, Anthony Hamilton. One day I want to be a father like him. He had four jobs at one stage just to keep us go-karting and my dream was always to emulate Ayrton Senna. I wanted to drive like him and inspire a nation like he did. He was such a hero in Brazil. I'm very honoured to be here tonight and I just want to receive this award for all the great people that I work for."
Watch James Corden's acceptance speech:
Sam Smith was crowned the solo artist of the year following an astonishing year that has included winning four Grammys. It has been confirmed that the 23-year-old is singing the new James Bond theme tune for the upcoming Spectre movie.
Speaking about the song Writing's On The Wall, Smith told reporters on the red carpet at the GQ Awards: "I've been keeping it a secret for a year. I just lied, I don't think I lied very well. I wanted to get the song perfect before I confirmed in my mind that this was actually happening. Which I still kind of haven't done."
The GQ Men Of The Year Awards 2015 full winners' list is as follows:
Leading Man – Paul Rudd
Creative Icon – Marc Newson
Editor's Special – José Mourinho
Designer – Kim Jones
Breakthrough Designer – Christopher Raeburn
TV Personality – James Corden
Outstanding Achievement – Stuart Broad
Actor: Christoph Waltz
Vertu Breakthrough Actor – Jack O'Connell
Woman – Emilia Clarke
Hugo Boss Most Stylish Man – David Gandy
Band: Blur
Breakthrough Musician – James Bay
Cultural Icon – J J Abrams
Icon: Lionel Richie
Creative Icon: Marc Newson
Politician – George Osborne
Ciroc Solo Artist – Sam Smith
Comedian – Will Ferrell
Inspiration – Giorgio Moroder
Writer: Nic Pizzolatto
Sportsman – Lewis Hamilton
Legend – Keith Richards