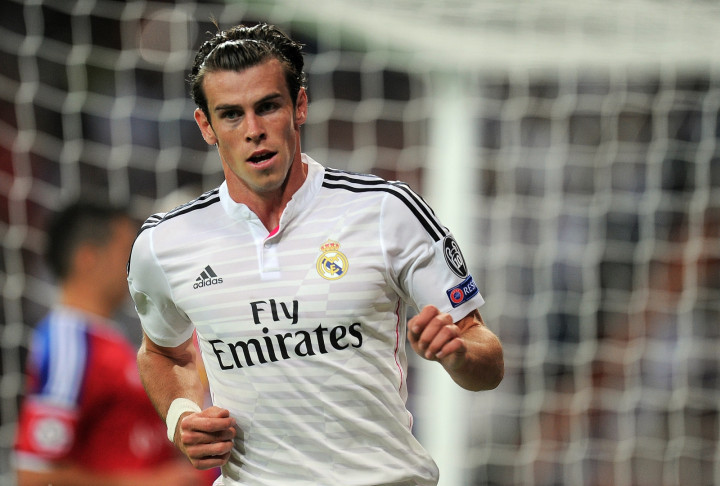 Gareth Bale's agent has outlined how close the Wales international was to joining Manchester United after the 20-time English champion outbid Real Madrid for the winger's services.
Bale joined Real in the summer of 2013 for a world record £85m and went on to win the Copa del Rey and the Champions League in his first season, scoring in both finals against Barcelona and Atletico Madrid.
But the among clubs reportedly also interested in a move for Bale were United, then managed by David Moyes. But the player's desire to move to Madrid eventually saw the club scuppered in their attempts to land the former Southampton and Tottenham Hotspur wideman.
Following his sacking by United, Moyes confirmed he was interested in signing Bale along with Cristiano Ronaldo and Cesc Fabregas, then at Barcelona, however the claims were dismissed with the Scot having been sacked for overseeing the worst Premier League season in the club's history.
However, Jonathan Barnett, Bale's representative, has revealed how serious United's interest was and says the club outbid Real for the 25-year-old in order to derail his move to the Bernabeu.
"It was one of the biggest [transfers]," Barnett told AS. "And that one is an honour for me, because I knew Gareth when he was so young and I could make his dream real… he always wanted to play for Real Madrid.
"He could have signed with United or other teams, but he wanted Madrid. "[The offer from United was] not much more… but more.
"I'm sure that he will be the best player in the world," he added. "He will win the Ballon d'Or. He's 25 years old! I told the president and Jose Angel Sanchez and they laughed. They don't laugh much now.
"I told them that Bale was a better player than Neymar and has more impact. In Wales there are fewer people than in Brazil, unfortunately. But in the world I think Gareth is more known and important."
The news is likely to surprise many United fans who were of the belief that Moyes and executive vice-chairman Ed Woodward floundered in the transfer market in the summer of 2013 before eventually completing a deal for Marouane Fellaini on deadline day.
Moyes – who returned to football as manager of Real Sociedad last week – was clearly disappointed at not being able to capture Bale, who he said was among a high-profile list of targets made by United.
"I was devastated to lose the job because it was something I felt I could make a real success of," he said in August. "We knew it was going to take time to make the necessary changes. It was going to take time to evolve.
"It's been well-documented that we wanted Fabregas, Bale and Ronaldo. There was talk of Ronaldo when I first arrived. We were close to getting a couple of major names."