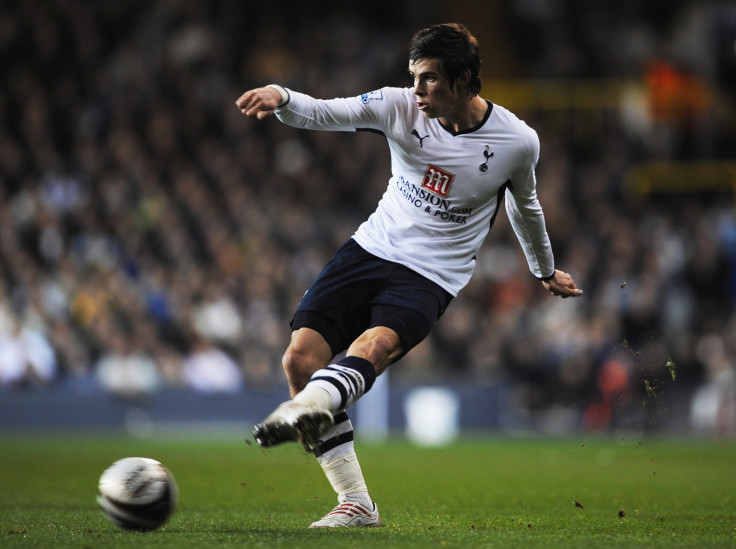 Former Tottenham hero Gareth Bale has claimed he left White Hart Lane for Real Madrid in summer 2013 because he wanted to play in the Champions League. He also revealed that when he was a kid he was an Arsenal fan.
Even though the Wales international was named Player of the Year after scoring 19 goals in 29 appearances in the Premier League during 2012-2013, he couldn't lead the then Andre Villas-Boas's side to the top four.
Bale decided then to move to a Champions League side and even though reports then said Manchester United also approached him, he instead decided to move to Real Madrid.
"I think I'd been playing well during the season and I wanted to go into the Champions with Tottenham, I wanted to play in the big competitions. And at the end of the season an offer came in from Real Madrid that I couldn't refuse and the rest is history, as they say," Bale said during an interview with Spanish radio station Cadena Ser.
Daniel Levy tried to block his departure but after weeks of complicated negotiations between the North London side and Real Madrid, the Spanish giants agreed to pay a record fee of £89m to secure his services.
"It was a very long summer. From the first interest from Real Madrid to signing was about four months. I missed the pre-season. I didn't have the training I would have liked. But things happen and I'm at the Bernabeu now, which is where I want to be."
Bale said during his presentations at the Santiago Bernabeu that he had been a Real Madrid fan since he was a kid.
But when asked which Premier League club did he support in his early age, he surprisingly revealed: "I used to like Arsenal a lot."
"But when I moved to Tottenham of course I liked them less - but I really liked Thierry Henry and Patrick Viera, those kind of players. They were incredible."
This maybe explains why last season the former Tottenham hero picked four Arsenal legends in his all-time best eleven, including David Seaman, Robert Pires, Patrick Vieira, and Dennis Bergkamp .