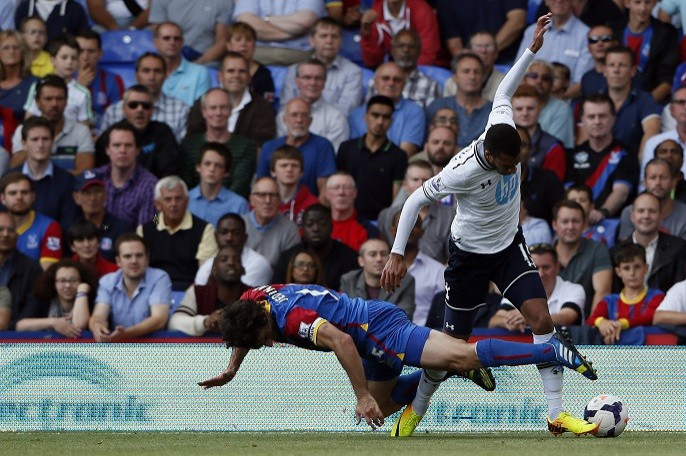 Tottenham Hotspur manager Mauricio Pochettino has refused to rule out the possibility of making any additions to his squad, or sanction any departures before the end of the current January transfer window, even though he doesn't expect "a lot of movement" at White Hart Lane.
Having signed Ben Davis, Benjamin Stambouli, Michael Vorm, Eric Dyer, and Federico Fazio during the summer, Spurs confirmed earlier in the current transfer window that right-back DeAndre Yedlin has also joined the club for the second part of the campaign after they already signed the 21-year-old USA international in August, leaving him on loan at Seattle Sounders until now.
With Kyle Walker also available for the right-back role after missing much of the first part of the campaign due to an injury, last week Pochettino accepted to sell out-of-favour Kyle Naughton to Swansea.
Recent reports have claimed other players who have also struggled to secure regular time since the Argentinian's arrival to the club may also leave North London in the coming days, including Etienne Capoue, Aaron Lennon, Paulinho, and Roberto Soldado.
When asked about those rumours the Argentinian was coy, while urging the squad to focus on the League Cup semi-final second leg tie against Sheffield United on Wednesday 28 January rather than the transfer speculations.
"A lot of rumours happen in this period but our focus is not on that - we are focused on tomorrow. It will happen until the end of the transfer window but we must focus on tomorrow with no distraction," the boss said, according to Sky Sports.
"It's a most important game and we need to be focused on that. We have a lot of games ahead. I don't believe there will be a lot of movement. Every situation is different. It happened with Kyle Naughton, from the beginning of the window. Every situation we need to analyse and decide and what will happen, will happen."
Nevertheless, the Argentinian manager admits that after the League Cup game they will discuss "different movements", refusing to rule out both any arrivals and departures.
"There are a lot of rumours with players linked with us, moving out and moving in. I think that our focus must be on tomorrow and after this game, we'll have time to speak about different movements."