Two years into Gareth Bale's Tottenham career the Welshman was being labelled a 'flop' after playing in a record 24 Premier League games without being on the winning side.
Having arrived at White Hart Lane with a reputation as an attacking full-back full of potential, Bale failed to deliver in his first two seasons and was soon replaced in the side by Benoit Assou-Ekotto.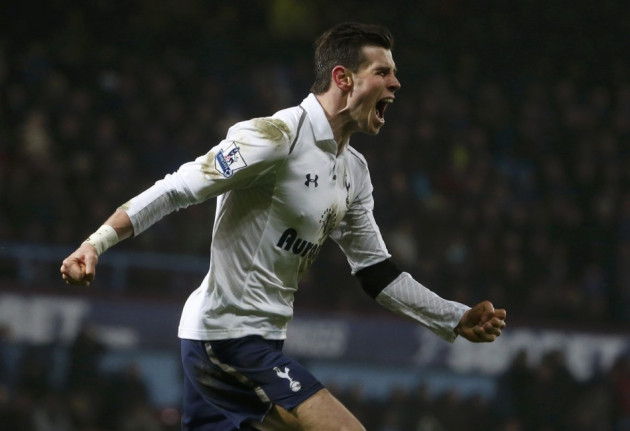 With Theo Walcott, another former Southampton youngster, excelling across north London, it seemed that Tottenham's decision to spend £9million on a raw talent was coming to come back to haunt them.
In fact, in October 2009 the Daily Mail ran a story suggesting that Tottenham were going to cut their losses and sell Bale to Birmingham. It led with the headline: 'Spurs flop Gareth could Bale out in January as Birmingham boss Alex McLeish eyes £3m defender'.
The story spoke of Bale's 'torrid' time at Spurs and highlighted the fact, that at that time, he had made just one appearance in the Premier League. Fortunately Tottenham saw fit to keep hold of Bale and at the start of the 2010-11 season Harry Redknapp decided to move him forward and play him on the left-wing.
This would prove to be the making of Bale who excelled in the Champions League, demonstrating a raw power and eye for goal as he scored a wonderful hat-trick against Inter Milan in the San Siro. A man of the match performance in the 2-1 win over the Italian giants at White Hart Lane further highlighted his ability to beat defenders using his electric pace and deliver the crucial final ball.
By the end of the season Bale was named the PFA Player of the Year but there was still little to suggest that he could go on to become one of the most feared attacking players in European football.
He continued to look dangerous when playing on the left wing but teams were beginning to work out how best to neutralise his threat. Right-backs would be offered help from a defensive midfielder and Bale was denied space in which to exploit his speed.
Redknapp often attempted to switch Bale to the right wing or even in the centre but he was less effective working in these areas. Nine Premier League goals last season did suggest he could be a genuine danger in front of goal and his sensational effort against Norwich, when surging past the defence from the middle of the pitch, showed a glimpse of what was to come.
However, few people could imagine the sudden improvement that would be shown in the first six months of the Premier League season. Bale has scored 19 goals in all competition, 15 in the league, but that tells only half of the story.
He has clearly worked on the weaker aspects of his game. His ability to influence matches from the centre of the pitch or as a second striker has drawn comparisons with Real Madrid superstar Cristiano Ronaldo. Much like the former United forward, Bale has also worked tirelessly behind the scenes perfecting his technique when taking free-kicks.
The hard work has certainly paid off, his two strikes against Lyon in the Europa League were breathtaking, as he now appears confident every time he addresses the ball.
Even more vital is Bale's ability to be a game changer. He has scored eight goals in his last six games, which each goal earning proving decisive. His second against West Ham was truly world class and had fans, pundits, players and managers singing his praises.
The question is just how good he can become? The likes of Lionel Messi, Ronaldo and Radamel Falcao appear to improve every single season and it is down to sheer hard work and determination to be the best at what they do.
If Gareth Bale continues to improve at such a rapid rate then he really will become genuinely world class. Not bad for a player labelled a flop.