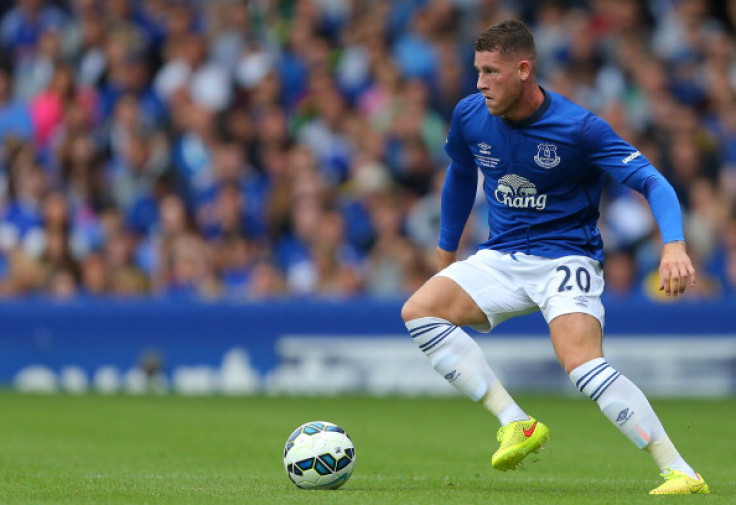 Everton midfielder Gareth Barry believes that teammate Ross Barkley has the talent to match the performances of stars such as Steven Gerrard and Frank Lampard in the long run. The 21-year-old has started the season well, with a goal against Reading in the third round of the Capital One Cup. It was his third in all competitions in less than two months since the start of the season.
Barkley lost his way a little bit last season but has since come back strongly and everyone associated with the midfielder will be hoping that he can reach his potential this season with the Euros slated for next year. An injury to Jack Wilshere has left England light in midfield and this is Barkley's chance to make himself an indispensable part of the national team.
"Ross has got all the ability to go on and be a really top player," Barry said. as quoted by Goal. "He has got all the potential to become as good as them.
"He's got everything that they had, to match their ability, but the one thing he's going to need is consistency: performing, scoring goals, assisting on a regular basis, and those two players did that for 10, 12 years in the Premier League, so that's the target for Ross."
Barkley has been deployed in multiple positions over the course of his career, including as a number 10, but Barry believes that, at his current stage of development, a deep holding role shall suit him better. The midfielder can play alongside Barry and James McCarthy and as time progresses can grow into the number 10 role he dearly covets.
"I think he's a lot better coming from deeper, probably not in the hole at the moment, It's a tough position and he's probably still young to be going in there. So the role he's playing at the moment with James McCarthy and myself has certainly been suiting him this season," he continued.
"He's obviously still young, so he's still learning certain parts of the game. He's got the manager here that's really trying to find the right position for him to flourish. He showed in his first season how good he is, and how consistent he can be; last season was a bit up and down. It was a massive learning curve for him, so I'm not surprised this year he's really kicked off again."