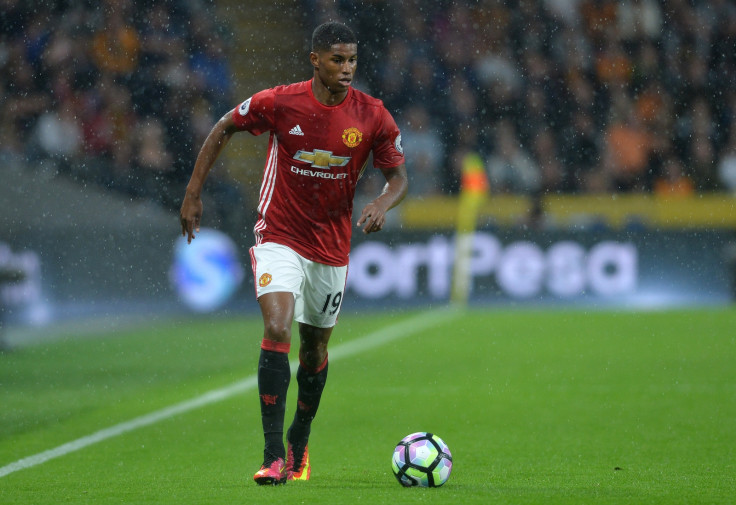 England under-21 boss Gareth Southgate has insisted Marcus Rashford's selection to play for his group is "not a demotion". The 18-year-old striker was one of few England players to emerge from Euro 2016 with his reputation enhanced, but Rashford has since been selected for Southgate's under-21s rather than Sam Allardyce's senior squad.
The newly-appointed England manager has explained that Rashford was not chosen for the full team because of his lack of competitive football this season. The Manchester United youngster has not started a match during the current campaign and has, therefore, been selected to play for the under-21s against Norway in Colchester on Tuesday (6 September).
"It is not a demotion to be with the U21s, not at all. It is a chance for him to start matches and it is a valuable experience, playing for your country, at any level and Marcus will benefit from it," Southgate said of the United striker, according to The FA website.
"Many have already benefited from their time with the U21s and to be part of the squad that goes to Russia [for the World Cup in 2018] should be his target – along with the other players I have with me. Marcus has one hell of a future and, with the U21s, hopefully, we can help him develop his potential."
Meanwhile, Rashford's manager at United, Jose Mourinho, has also endorsed the decision to select him in the under-21 squad.
"I think, if he goes to the full squad, Sam [Allardyce, the manager] will put him on the bench. Can he help the [England] first team to win matches, like he is helping Man United? He can," the United boss said, according to ESPN.
"But from a selfish point of view, just thinking about me and the evolution of my player, I prefer him to play matches with the under-21s. So I think it's very good for him to be on the pitch for 90 minutes with the under-21 squad.
"But Sam knows that, if he needs the kid, he has the kid. I think he has so many good strikers that, probably, this time he decided not to select him and we respect that and the kid goes to the under-21s with the best mentality because he wants to play football and he is going to play."