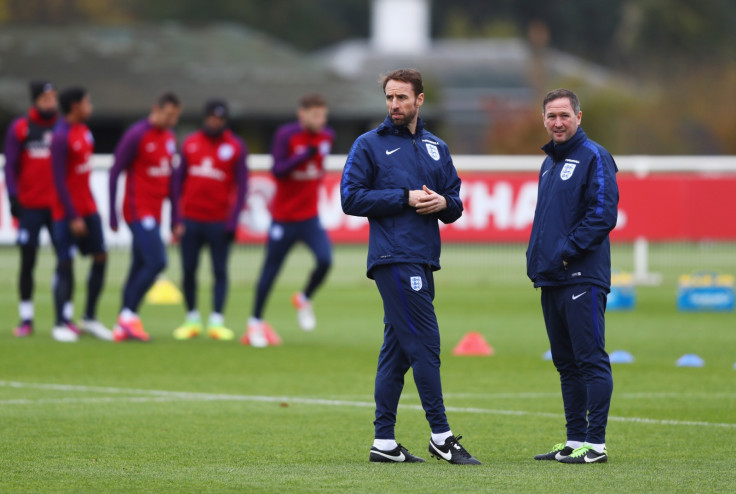 Steve Holland will become England assistant manager on a full-time basis at the end of the season.
Holland is currently Chelsea's first-team assistant coach, a role he has held since 2011. He will continue to serve as a member of Antonio Conte's backroom staff until the end of the 2016-17 season before joining Gareth Southgate's team. The Blues add in their statement they will not be looking to find a replacement for the role when Holland leaves.
"It is the ultimate honour to be asked to work with your national team into a World Cup campaign," Holland said.
"My immediate focus is on continuing to support Antonio and the Chelsea team, and doing everything possible to finish the season with success.
"The summer will be the time to look forward to an exciting future with Gareth and England and to reflect on the best eight years of my life at Chelsea. For now the next game is Bournemouth.'
Southgate added: "I am delighted to have Steve as my assistant manager. We have worked very closely for three years and I have upmost respect for the way that he works, his professionalism and the detail of his preparation.
"Our aim at the start was to encourage a young England team to play in a certain style and to develop a winning mentality; I think we certainly got a long way down the road to doing that with the U21s.
"The challenge with the seniors is a greater one but Steve's experience of working with elite players and coaches at Chelsea means he knows what a world-class team needs to look like."
Holland has worked alongside Southgate since 2013 – initially working with the Under-21s before making the step up to the senior side following Southgate's appointment as interim manager in September.
He will also work with England for internationals against Germany and Lithuania in March.