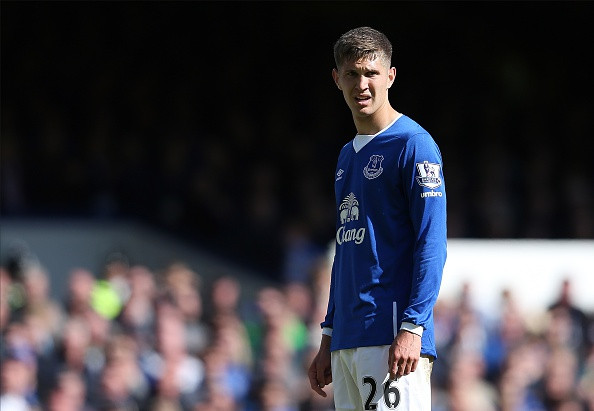 Chelsea star Gary Cahill has claimed he would welcome the signing of John Stones, even though the Everton starlet will increase competition for a starting role in the heart of Jose Mourinho's defence.
The Portuguese boss has not hidden his intentions of luring the 21 year old from Goodison Park in recent days, believing him to be the perfect long-term replacement for captain John Terry.
And even though Roberto Martinez reacted angrily to the Blues' opening £20m ($31.2m) bid for the centre-back, the Daily Telegraph claimed Chelsea have not given up in their intention to sign the player in a deal that could reach as much as £34m.
Cahill, who signed for Chelsea from Bolton in 2012, has now hailed Stones' potential arrival in West London claiming it would mean a boost for Chelsea, the player himself and the national team.
"Personality-wise he will fit into the group straight away. Potentially he can be a top player, not just for us but also for England. I think England will benefit too because he will get more experience playing in the Premier League and also the Champions League. I'm sure he will become a bigger and better player for that," Cahill said to Standard Sport.
"The manager and the scouts make these decisions and he would be a great addition if he does come to Chelsea."
Cahill formed an impressive partnership with Terry during last season but the arrival of Stones could see his playing time next season limited – as Kurt Zouma is also pushing hard for a starting role.
The England international is ready for the challenge as believes the competition for places will be eventually positive for Mourinho's side.
"It is always the case at a top club that you're fighting for your position. Even the likes of John Terry, the captain, who has played at Chelsea and been part of the fixtures and fittings for years, he is always fighting, every season he is fighting.
"It will be no different now and it is healthy for the team with the amount of games we play as well.
"A mixture of the senior boys like Terry, who has been there and done everything, and the young lads like Kurt, even me — I'm still learning too — so it's great to have that mix together."