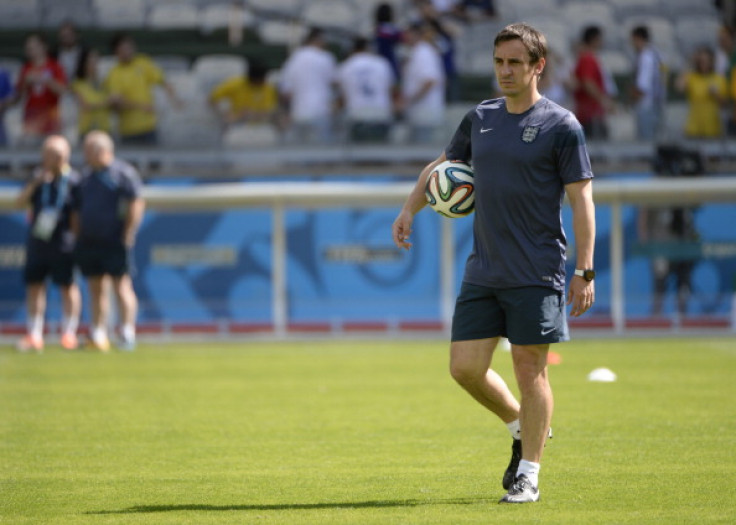 Gary Neville has urged Manchester United manager Louis van Gaal not to use the 3-5-2 formation for the upcoming fixtures.
The Dutchman has been playing the three-man defence, along with two wing-backs on either sides. No doubt, in this system, the 20-times English champions have enjoyed possession, but have also failed to hurt the opposition by scoring regularly.
Van Gaal changed the formation against Queens Park Rangers from 3-5-2 to 4-4-2 in the second half and the Red Devils opened the scoring at Loftus Road, which they won 2-0 at the end.
The former United skipper believes that the formation Van Gall is using has led to the frustration of some Old Trafford faithful.
"It's more impatience than unhappiness [from the United fans]. They haven't been taking risks in the 3-5-2 system and in the first 57 minutes at QPR there were no goals, only five shots, four on target and 68% possession," Neville told Sky Sports.
"Then, when they go to the back four, there's less possession but goals, more shots and generally a far better performance from them in the last half hour."
"It's partly the system but it's a mentality thing as well. I'm not a fan of 3-5-2, when you play that, you end up with your centre backs being the free men and that becomes a careful option, then it kicks into your mentality: 'I've always got a safer pass'," he added.
Meanwhile, Neville's partner at Monday Night Football Jamie Carragher also echoed the comments made by United legend. The Anfield favourite believes Van Gaal should shift to 4-4-2.
"The fans singing "4-4-2" and "attack, attack, attack" won't change Louis van Gaal, given the manager he is. But those stats should change him and that's the reason why he should go back [to 4-4-2]," Carragher explained.
"Systems give you different things but that shows they are more successful playing like that. He's a possession-based manager but it has to be fast, with penetration. The top teams keep possession – but it has to be quicker."