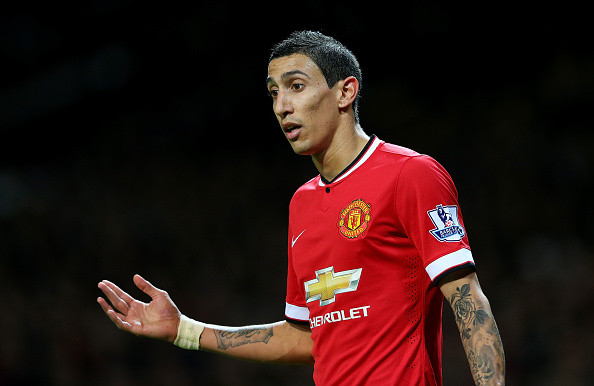 Most La Liga fans probably thought Angel Di Maria's move to Manchester United would be the signing of the season, even ahead of Alexis Sanchez's move to Arsenal. The reality, however, has been very different.
Sanchez, who cost only half the fee United forked out for Di Maria, is thriving in north London. He has already bagged 12 goals in 20 Premier League games, a ratio of better than a goal every two matches. He has turned in a succession of superb displays, most recently in Arsenal's startling 2-0 win at Manchester City.
Di Maria, on the other hand, has yet to live up to his £59.7m valuation at Old Trafford. He has only scored three goals in 14 appearances in the Premier League and his performances seem to be getting worse, not better.
As a La Liga fan I refuse to accept that Di Maria, the best player in the team which won the Champions League last year – yes, he was better than Cristiano Ronaldo and Gareth Bale, even Diego Simeone said it - lacks the talent to thrive in the Premier League. As good as Sanchez is, it's hard for me to believe he's a better player than the man who drove Argentina to the World Cup final in the summer.
Perhaps part of the explanation for the contrasting fortunes of Sanchez and Di Maria lies in their physiques. While Di Maria is built for endurance, not strength, Sanchez's stocky boxer's build is perfectly suited to the Premier League. It's far harder to barge him off the ball than Di Maria, a crucial disparity when one thinks of how physical this league is.
Yet the likes of David Silva and Santi Cazorla manage to dominate Premier League matches, despite their lack of size. Paul Scholes and Ryan Giggs wouldn't intimidate anyone physically, yet they more than held their own in United's midfield. So physical strength cannot be the sole factor in Di Maria's malaise.
Some might argue that Arsenal provides a far more congenial welcome for a foreign player than United. The Emirates stadium, tucked away in fashionable north London enclave, provides a quaint and inviting theatre for a professional footballer, a stark contrast to the grim, industrial backdrop of Old Trafford. London is also far more cosmopolitan than Manchester, its attractions far more varied, its weather far better (although, in truth, few places on earth would lose to Manchester in a rain-off).
But Di Maria is no prima donna, no shrinking violet. He has talked many times of his tough childhood in Rosario, a city which sees its fair share of rain. As a kid he helped his father in the local coal yard, work which often left him bitterly cold. This is a guy who can cope with the worst Manchester throws at him.
So, what exactly is the reason why one of the Premier League's two marquee summer imports is doing so well, and the other is doing so, well, badly?
Well perhaps we need to look at the tactics mapped out by Louis van Gaal and Arsene Wenger to find the reason. Wenger's formation is perfectly suited to Sanchez; he has defensive midfield players behind him to do the dirty work, and he is part of a fluid forward line which is constantly creating space and providing options on the ball. Little wonder the Chilean is running amock.
In contrast, it seems Van Gaal doesn't yet know quite how to use his shiny new acquisition. In fact, it often appears as though Di Maria is actually a tactical inconvenience for his manager.
Chopping and changing
I remember like it was yesterday his promising debut against Burnley on 30 August. Di Maria played as a midfielder in a 3-4-1-2 and was the best player on the pitch, despite having only landed in Manchester the day before. The formation suited him, and, even though he couldn't inspire United to victory, his class and drive shone throve.
But Van Gaal has since used Di Maria as a wing-back, as a creative midfielder, as a classic winger, as a second striker and even, in the last game against QPR, as a number nine. None of these variants suits him.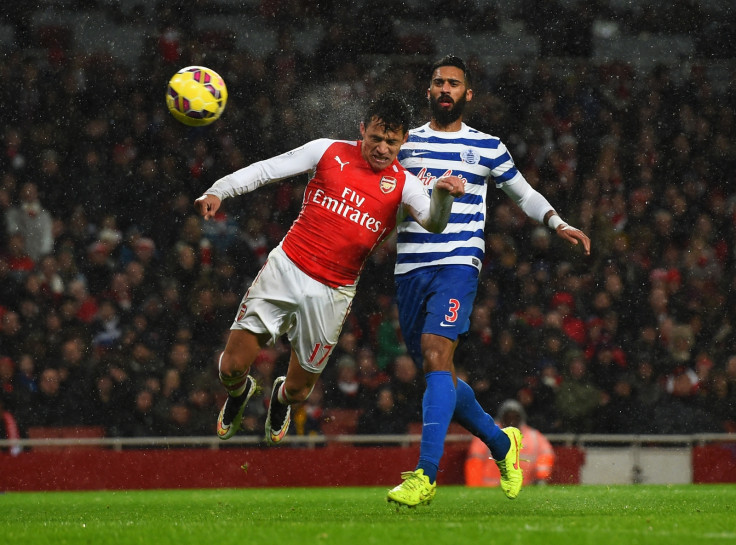 I was one of the lucky (or unlucky) journalists who attended Loftus Road on Saturday, and saw one of the worst halves I can ever remember while covering a football game.
It was frustrating, even for a impartial fan, to see how the three centre-backs passed the ball around each other without the slightest intention of doing something positive, while Di Maria demanded the ball up front with his hand up, like a man trying to hail a taxi on a wet London night but knowing it will never stop.
Even when the ball came to the Argentinian he was too high up the pitch, too close to the opposition goalkeeper, without any space to exploit his two best skills: speed and dribbling.
I accept Wayne Rooney is excelling in a new midfielder role but sometimes football is as simple (or as complicated) as deploying each player in the position which best suits to him. Just ask Sanchez; he couldn't prove his value in La Liga as a forward alongside Messi and Neymar, but after Wenger opted to position him on the left side of the attack - as the Chilean himself requested - he became a sensation in England.
Di Maria was originally a classic winger, both at Benfica and in his early years at Real Madrid, but morphed into a box-to-box player last season, thriving in the 4-3-3 of Carlo Ancelotti, providing a perfect link between the midfield - shaped by Luca Modric and Xabi Alonso - and the attacking triangle formed by Gareth Bale, Cristiano Ronaldo and Karim Benzema.
Van Gaal should watch some La Liga games from last season just what he needs to do to get the best from his most expensive player. Michael Carrick or Daley Blind could play the Alonso role, with Ander Herrera or Wayne Rooney could emulate Modric. That way you'd get United's best players in their best positions; not exactly rocket science.
But van Gaal needs to make this switch quickly. Or else Arsenal, with Sanchez in the vanguard, will overtake United and leave them scrapping with Liverpool, Spurs and Southampton for a place in the Champions League.