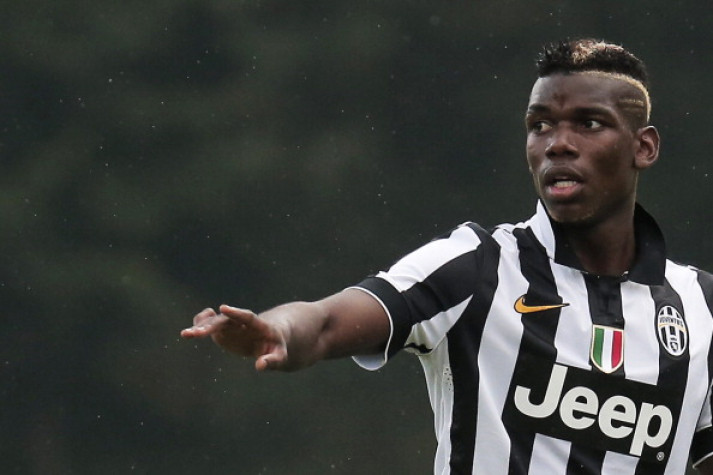 Real Madrid boss Carlo Ancelotti says the Champions League winners "are not interested" in signing Juventus' coveted midfielder Paul Pogba, giving Manchester United and Chelsea fresh hope of securing his services.
The 21-year-old player left Old Trafford in 2012 after becoming frustrated by a lack of opportunities under then manager Sir Alex Ferguson.
But having since turned into one of the best midfielders in Europe, the France international has been linked with a number of big clubs, including Real Madrid, Paris Saint-Germain, United and Chelsea.
Just last year, Pogba signed a new contract with the Italian side to commit his future at Juventus until 2019. But both the player and his agent, Mino Raiola, have since refused to close the door on a prospective move away from Serie A.
Reports in Spain have claimed Real Madrid are leading the race to secure his services, with Ancelotti earmarking him as one of his top summer targets alongside Marco Reus.
However, when asked about the midfielder, Ancelotti said, according to AS: "Paul Pogba is a great footballer and he can play anywhere, but we are not interested at the moment."
Chelsea manager Jose Mourinho is said to be a huge fan of the French player, while Pogba recently revealed he still "loves" United. He said: "I am impatient. It was the feeling I had. The coach [Sir Alex Ferguson] had faith in me but didn't put me on. He said I was too young.
"He said: 'Your time will come,' but it never did. It didn't come. But it does not mean I will speak ill of Manchester United. I love the club."
Meanwhile, Juventus managing director Giuseppe Marotta has admitted interest from big European clubs for the player but refuses to negotiate his departure.
He said: "Of course he's an interesting player for any team, as he is for Juve. Right now there's absolutely no chance of manoeuvring any possible transfer. At Juve, we're once again a team that wants to win and build a competitive squad. There's talk of of €100-200m, but we'll try to do everything that we can to make Pogba stay. We won't entertain negotiations.
"There's been no offer of €200m. Pogba is essential for Juve, both financially and for the club's future."