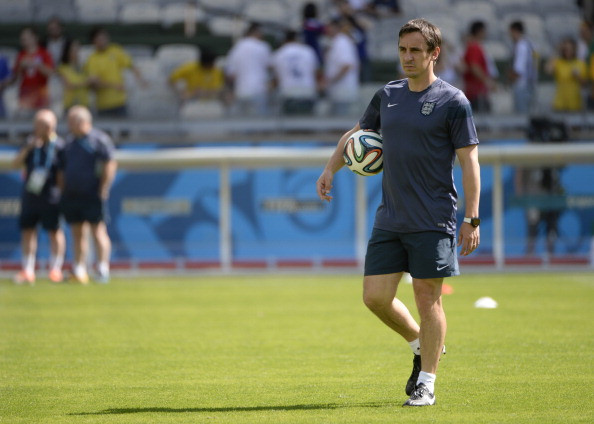 Manchester United legend Gary Neville believes Liverpool are favourites to win the Premier League showdown with his former side on Sunday 22 March due to their impressive form and the home advantage they will enjoy.
The Merseysiders have not lost a single game since their 3-0 defeat at Old Trafford in December, securing 10 victories and three draws in their 13 subsequent Premier League games.
So even though Louis van Gaal's side will visit Anfield after beating Tottenham 3-0 in arguably their best performance of the season, Neville believes Liverpool are the big favourites to get the three points.
"You'd have to make Liverpool the favourites. I know United played well last week but at Anfield and with their fantastic run of form, you'd have to make them favourites," Neville told Sky Sports.
"United will have to go there on Sunday and withstand immense pressure, particularly early on in the game. Liverpool have got fantastic energy in that front six and I think are better at United than that. But United have got match winners in their team and I think the game is set up well."
Should Brendan Rodgers' side secure the victory they overtake United in the Premier League table and climb into the top four with just eight games remaining.
However, Neville believes that the game will not be that crucial in the Champions League qualification, as United will still be just one point away.
"Sunday's game now, with the way that it's set up, I wouldn't say is a game that defines who is going to finish in the top four, but it will certainly give the team who comes out better from the game a massive boost in confidence," he said.
The former right-back added that the United victory would have a more decisive impact than the opposite result.
"While I think it's a big game, United winning is bigger because a five-point lead is a big gap. If Liverpool win it puts them in a great frame of mind but I still think there's too long to go. A draw sets it up for the rest of the season. I think United would be content with a draw but I don't think a draw is the worst result for Liverpool either."