Manchester United legend Gary Neville has put his weight behind Arsenal defender Shkodran Mustafi and stated that he has the potential to be great in the long term. The German signed for the Gunners last summer and has been partnering Laurent Koscielny at the back, with the Gunners not losing a single game since the duo took charge of the Arsenal backline.
Neville managed Mustafi during his time in Valencia and has good words about the defender, who despite his club's poor form, was someone who gave his best on the field. The defender went on to say that Mustafi has the natural ability and with time will grow to become one of the best defenders in the league.
"Mustafi has got an incredible amount of natural ability and talent, good physical capability and I think with age and maturity he will grow into being a fantastic defender. He's got all the attributes you would want," Neville told the Metro.
"I think that ultimately it will help him playing along Koscielny who has got experience there playing at Arsenal. I think he's got all the makings of it. Defenders will mature with age and I think he will get better and better."
The Gunners are currently fourth in the table, two points behind leaders Liverpool following their 1-1 draw with Tottenham Hotspur in the League. The Gunners scored the opening goal through Kevin Wimmer but conceded a penalty after Koscielny fouled Moussa Dembele in the box, allowing Spurs a gateway in the match. The Gunners face United next at Old Trafford, where they haven't won in the league in over a decade.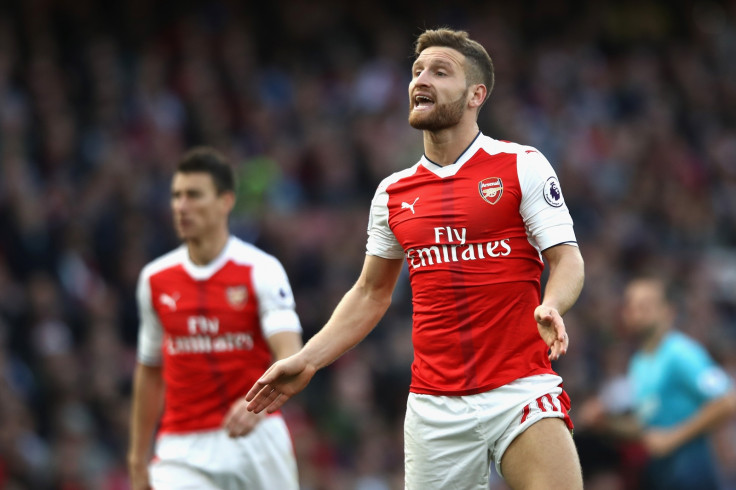 "In Valencia it was a very difficult season for us all, including myself obviously, yet he was still there every day, he was still competing, he was still determined and committed and that's all you can ask for in a player," Neville added.