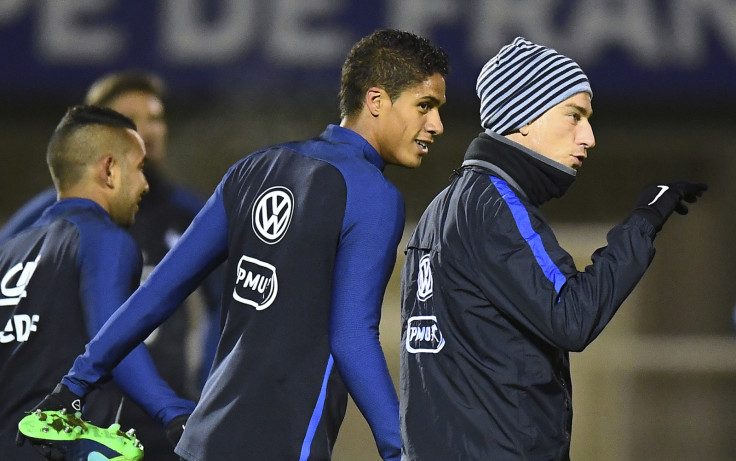 Arsene Wenger is hopeful that France will exercise caution and allow Laurent Koscielny to receive the necessary rest ahead of Arsenal's heavyweight Premier League showdown with Manchester United. Les Bleus host Sweden in Saint-Denis later tonight (11 November) as they look to engineer a three-point gap at the top of 2018 World Cup qualifying Group A.
And while Wenger has no qualms regarding Koscielny's participation in that competitive match, he is less enthused about the prospect of the stand-in captain lining up for his country once again next week as reigning Africa Cup of Nations champions the Ivory Coast visit Lens for a friendly just four days before the Gunners travel to Old Trafford.
Arsenal, who also face Paris Saint-Germain in a key Champions League contest on 23 November, have already been confronted by two fresh injury concerns this week, with Alexis Sanchez sustaining a muscle problem during a training session held before Chile's meeting with Colombia.
Right-back Hector Bellerin is also expected to be sidelined for the rest of November with ankle ligament damage sustained during the north London derby draw with Tottenham Hotspur that yesterday forced his withdrawal from the Spanish U21 squad.
Wenger has urged Chile to let the relevant Arsenal medical staff assess Sanchez's MRI scan and "make absolutely sure" that La Roja do not make any "suicidal" decision with regards to his fitness ahead of Tuesday's (15 November) visit of Uruguay to Santiago and risk keeping him out for two or three months. While not presently injured, Koscielny has featured in all but one of the club's matches so far this season after being handed a post-Euro 2016 break and Wenger is keen to sure that his compatriot is not overloaded.
"Never," the 67-year-old told beIN Sports when questioned if he had ever tried to stop a player from going away on international duty. "When it's a competitive game, I never intervene. When it's a friendly game... For example now Koscielny goes to the French national team. Apart from the first game, he's played every single game. France plays a friendly, I think, against Ivory Coast. In the second game, on Tuesday night, I can't see the purpose of Koscielny playing that game.
"I can understand completely that he plays against Sweden, but it's different to understand that he would play the whole game against Ivory Coast. After [that] we play at Manchester United and against Paris Saint-Germain, so, if it's not needed, you try to find a compromise that suits both parties."
Asked if he could contact international managers, such as France's Didier Deschamps, in order to voice his concerns, Wenger added: "I could do it, yes. Most of the time, I don't do it. Most of the time, the guys who are coaches in the national team have been inside the clubs and had the same problems that you have so are well aware of the kind of problems you face."