The extent of persecution of gay men in Chechnya is even wider than previously thought, and stretches across the southern Russian republic, it has been reported.
Following revelations earlier in April that at least 100 prisoners were being tortured and even killed in the villages of Argun and Tsotsi-Yurt, the newspaper Novaya Gazeta reported on Monday (24 April) there four further prisons housed persecution of the LGBT community.
"At the moment, Novaya Gazeta is aware of six secret prisons, illegally (without due process) containing hundreds of detained citizens, including those suspected of homosexual orientation," the paper reported.
The men face electrical shocks and are beaten, only being released if their families pay bribes to police, the paper said.
After the initial revelations earlier in April, which sparked a global reaction among campaigners, around 75 people have called a hotline set up by the Russian LGBTnetwork.
In addition, around 30 people have managed to flee Chechnya, with some able to cross into other countries to seek refuge.
Eyewitnesses spoke of how there were repeated visits to the prison by the speaker of the Chechen Parliament, Magomed Daudov, who addressed relatives of the detainees in a gathering where he condemned homosexuality.
As a member of Chechen president Ramzan Kadyrov's inner circle, it suggested that this showed how he was was well aware of the persecution faced by the men. The paper reported how Kadyrov had told the Russian President Vladimir Putin about one of the men allegedly killed due to his orientation.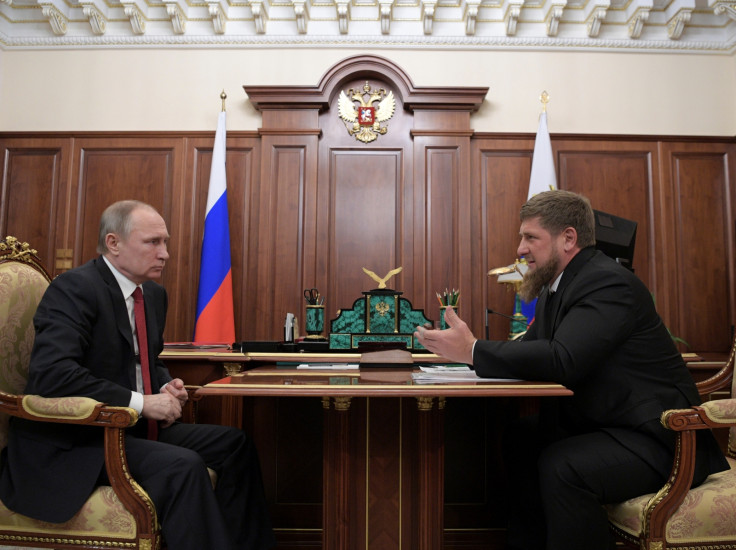 Russian federal prosecutors say they have launched an investigation into the claims. Chechen officials have described these as "slanderous", although the focus of their criticism is the assertion that there are gay people in Chechnya in the first place.
Putin's spokesman, Dmitry Peskov, told reporters that the Kremlin has "no reason to doubt" Kadyrov who has denied that gay men are being targeted.
"We have no reason to believe that Kadyrov would provide incorrect information of any kind to the head of state," Peskov said.