Gay men are being detained and held in concentration camp prisons in the Russian region of Chechnya, where they face abuse, torture and death.
More than 100 men have been arrested as part of a widespread anti-LGBT purge across the Chechen Republic, according to reports by the independent Russian newspaper Novaya Gazeta and human rights organisations.
Repressions against the LGBT community escalated after an application was submitted to host a gay rights march in the capital, Grozny.
Speaking to Radio Free Europe, victims of Chechen anti-LGBT violence have come forward with details of abuse.
Khasan, a 23-year-old whose name has been changed to protect his identity, said he was set up by a man he met on the social network VKontakte.
The pair had been messaging each other for around a month and arranged to meet last year. Khasan agreed to drive with the man to a house outside of Grozny, but realised he had been caught in a trap when they pulled over to a wooded area where three men in uniform were waiting. He recognised the men as officers of the SOBR, the special rapid response team of the Russian Interior Ministry.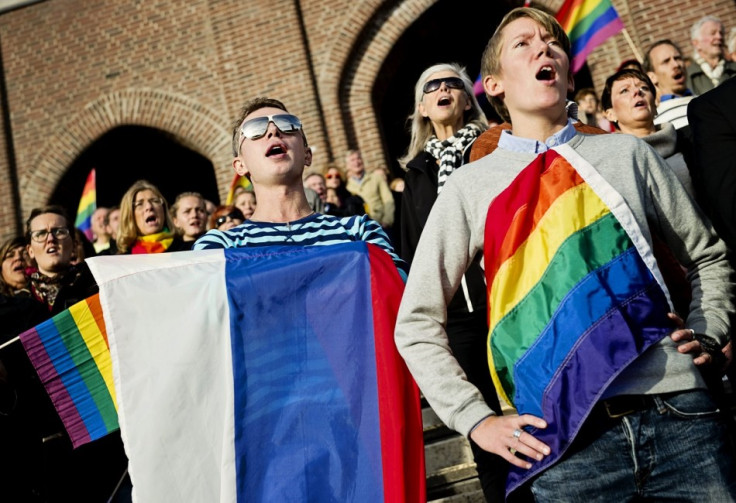 "We drove. We were chatting normally. There was nothing to suggest I was being set up," he told Radio Free Europe. "And then he turned into a forest and I saw three people. I immediately understood that this was a setup, I was shocked."
"They stripped me naked. One filmed me on his telephone. Three of them beat me. They kicked me, broke my jaw. They said that this is a gay and that there shouldn't be defects like this in Chechnya," Khasan said.
The men took away Khasan's phone and threatened to post the video online, forcing him to pay 300,000 rubles for their silence. He left Chechnya after he was released.
Svetlana Zakharova, an activist for the Russian LGBT Network, told IBTimes UK the crisis in Chechnya is unprecedented.
"Right now, there is a situation where homosexual men are being detained – they are being tortured and heavily beaten and people who contacted us said sometimes they are being beaten to death. People are being tortured with electric currents, beaten – this is the information we know."