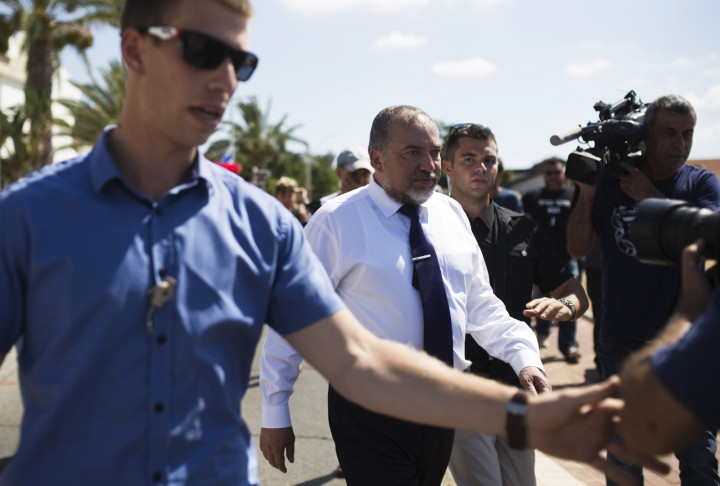 Israeli Foreign Minister Avigdor Lieberman has accused media organisations within the Gaza Strip of "cooperating with Hamas".
Speaking at a Knesset Foreign Affairs and Defence Committee meeting, the politician launched an attack on the international media coverage of the Gaza conflict.
"The media inside Gaza is in many ways cooperating with Hamas," he said.
"In the international media, you won't see pictures of Hamas shooting protesters...you won't see terrorists grouping together and shooting from schools, hospitals and mosques. When you see how the media is reporting from inside the Strip, it's not being true to its job."
Israel's top diplomat went on to suggest that there are efforts within the media to damage the legitimacy of the State of Israel.
"We are facing several simultaneous attempts to damage the legitimacy of our self-determination.
"There is a wave of anti-Semitism that was unleashed in light of this conflict...we have organised many interviews in the media, organised protests," he added.
"It's true that on screen they first show civilian casualties, and unfortunately there are civilian casualties, but [they also show] the Israeli narrative, that terror organisations are using the population as a human shield."
Earlier in the Gaza conflict, Lieberman said that Israel would work to prevent Al Jazeera TV from operating in Israel.
"Qatar (the Gulf state where Al Jazeera is based) has turned into a global problem. Al Jazeera is a central pillar of the propaganda apparatus of Hamas," he said.
He also urged Israelis to boycott Arab businesses who were striking against the invasion of Gaza and the deaths of Palestinian civilians.
In other remarks in the Knesset meeting, Lieberman said that he is opposed to any agreement - following the 72-hour humanitarian ceasefire in Gaza - that would include Palestinian Authority President Mahmoud Abbas.
"To think of Abu Mazen [Abbas] as an ally in the Gaza Strip is a serious mistake," he said.
"Abu Mazen may act against Hamas in Gaza, but he also acts against us in the international forums."