Gaza Crisis Photos: Israeli Shelling Resumes After Hamas Ceasefire Crumbles
The short-lived ceasefire in Gaza unravels as violence erupted in and around the southern town of Rafah, with 35 Palestinians killed by Israeli shelling and the military saying one of its soldiers has been abducted.
Israel and Hamas accused each other of breaking the ceasefire, which had been announced by the US and the UN and took effect at 8am on 1 August. The fighting broke out less than two hours later.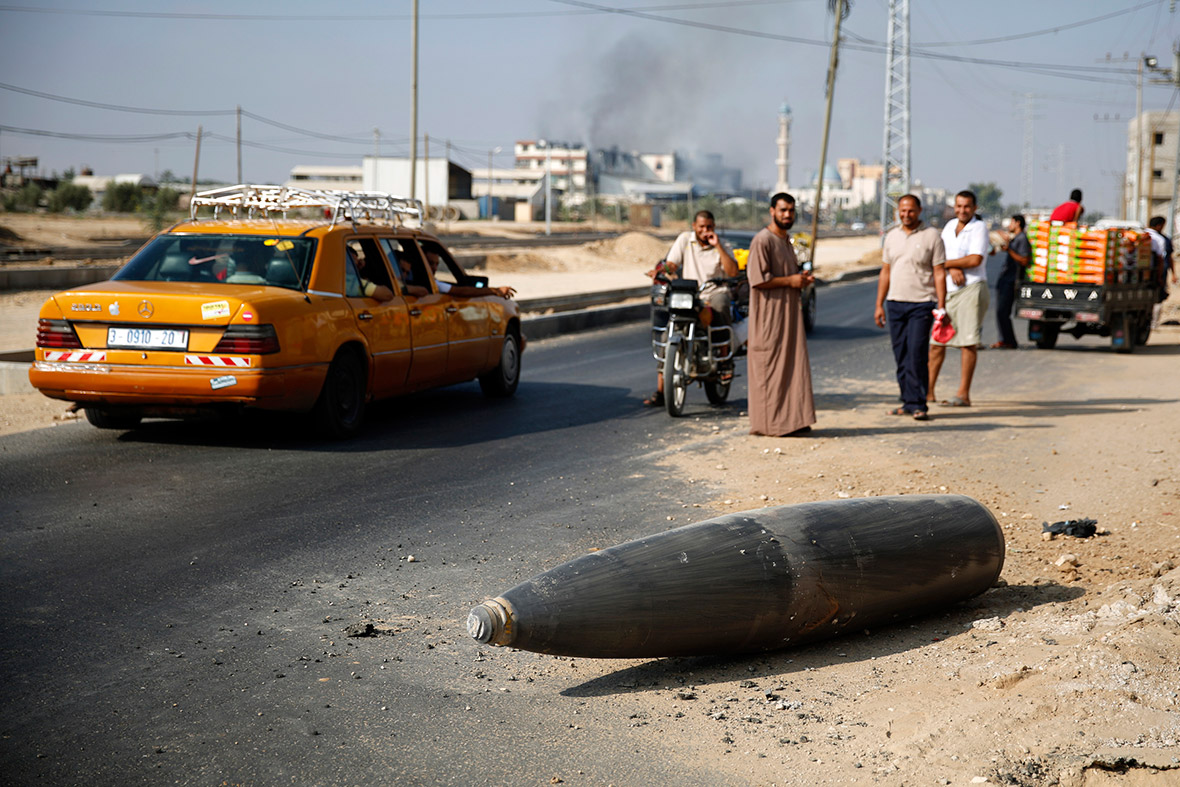 Gaza health official Ashraf al-Kidra said some 200 Palestinians were wounded in "random" Israeli shelling of Rafah. He said the death toll could rise as rescue workers continue to search for victims buried under the rubble of several apartment blocks hit by shells.
The Israeli military meanwhile said one of its soldiers has been abducted, and that Gaza militants had fired eight rockets and mortars at Israel since the ceasefire began, one of which was intercepted.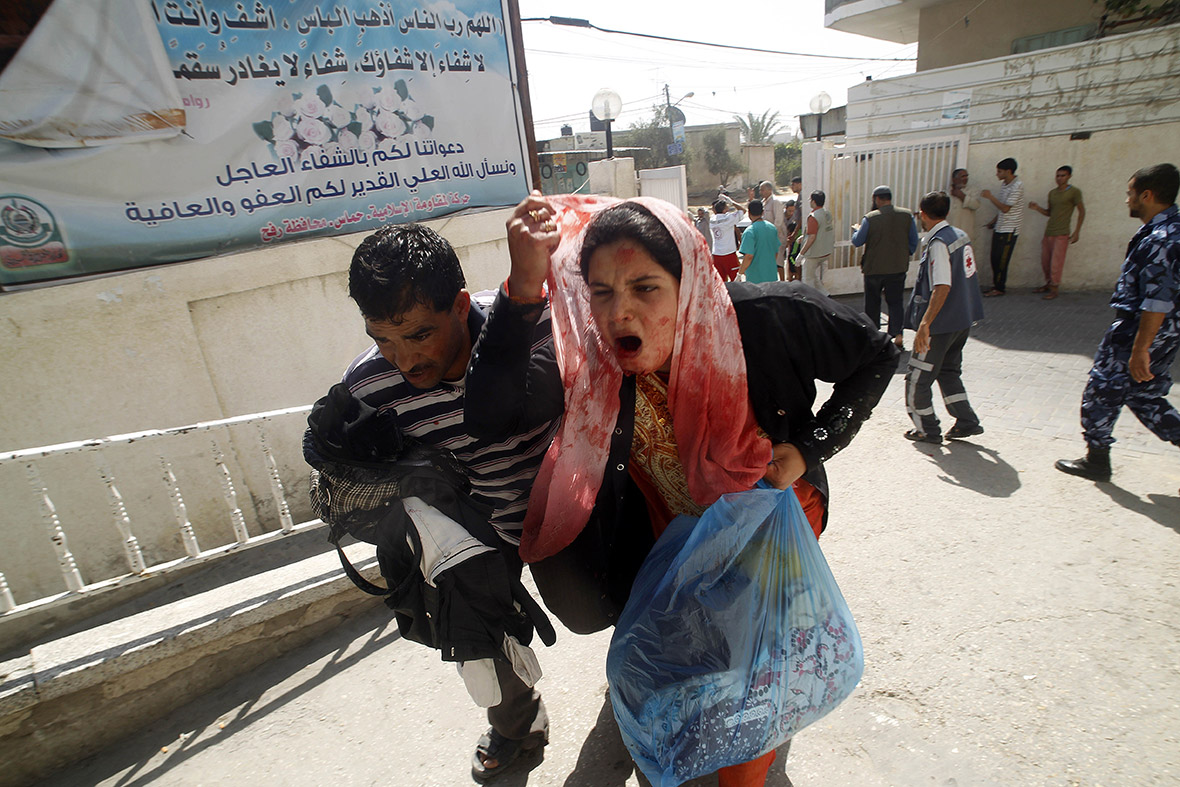 Soon after the ceasefire went into force, Gaza's residents took advantage of the truce to return to their homes, many of which had been destroyed in the fighting.
People returned to find their homes unihabitable, with collapsed walls and holes in the ceilings.
Hours before the ceasefire was to take effect, 17 Palestinians were killed in Israeli strikes, including 10 from the same family, according to Ashraf al-Kidra, a Health Ministry official in Gaza.
He said the family members were killed in an airstrike on their home in the southern Gaza town of Khan Younis.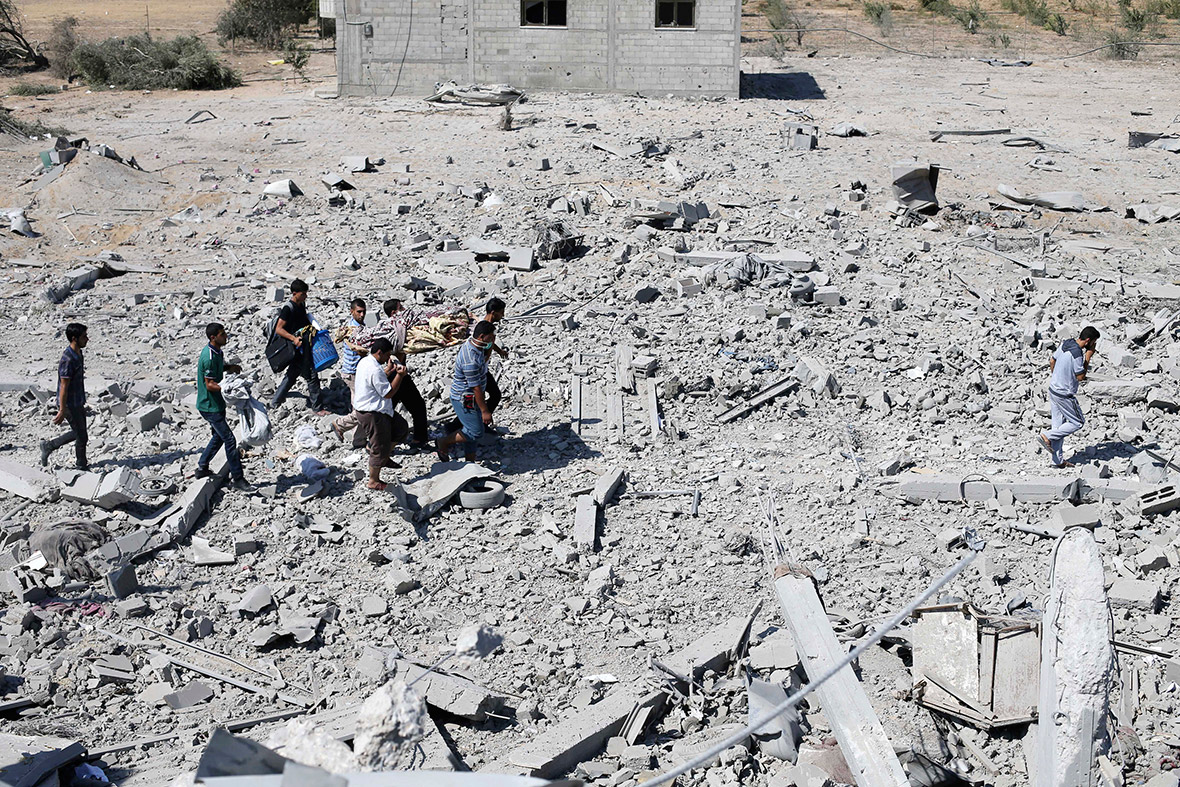 Israel's military said five of its soldiers were killed by a mortar round along the Gaza border on Thursday evening.
At least 1,496 Palestinians, mainly civilians, have been killed since hostilities began on 8 July, according to Palestinian officials. Israel says 61 of its soldiers and three civilians in Israel have been killed.