Gaza Faces Huge Task to Rebuild as Blockade Remains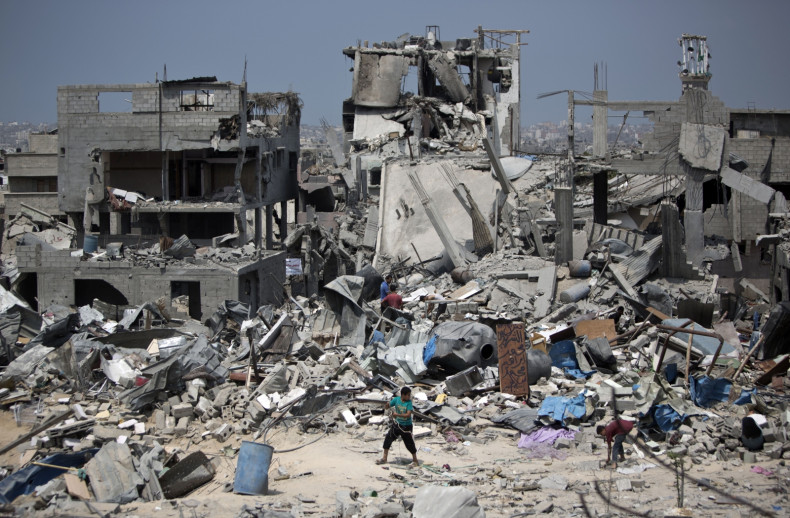 Gaza is seeking billions of dollars to rebuild its shattered infrastructure and economy, after almost two months of fighting.
The Palestinian Authority has estimated the overall cost of rebuilding will amount to $7.8bn (£4.8bn, €6bn,) while the Palestinian economist Maher al-Tabbaa has estimated reconstruction costs will total $5bn.
"Some of the areas here in Gaza, unbelievably enough, look as if they were hit by an earthquake," said Norway's foreign minister Borge Brende after visiting the occupied territory in early September.
International donors are due to meet in Cairo next month where they will seek to agree on a rebuilding plan for the coastal enclave.
"I can't tell you exactly what the figure is," John Gatt-Rutter, the EU's representative for Gaza and the West Bank, told Reuters news agency. "All I can tell you is the needs are huge and that I don't know where anyone's actually going to find the money."
Economic Blockade
Gaza's economy had already slowed as a result of its occupation and the Egyptian-Israeli blockade, according to a UN report completed before fighting erupted in Gaza in July.
"Even before the latest military operations, Gaza's local economy was in a state of total collapse," said the United Nations Conference on Trade and Development (UNCTAD) in a statement.
The Palestinian economy was reeling "chiefly because of the accumulated impact of a tightly maintained seven-year blockade and two previous devastating Israeli military operations in November 2012 and December 2008," said UNCTAD.
"The consequences will be grave for the Palestinian people and their economy," UNCTAD economists warned.
Gaza has been under an Israeli economic blockade since 2007, while Egypt has imposed tough restrictions at its own border crossing to Gaza.
While Israel has agreed to ease the blockade as part of a ceasefire deal, specific details are yet to be agreed.
One of the most pressing issues for the reconstruction effort is the availability of cement. In the months before Israel launched Operation Protective Edge, Gaza had been importing around 30 tonnes of cement per day.
But rebuilding Gaza is likely to require up to 10,000 tonnes of cement imports every day for six months, according to al-Tabbaa.
With Israel eager to prevent the reconstruction of underground tunnel networks, the issue of cement imports to Gaza will be crucial when negotiations take place.