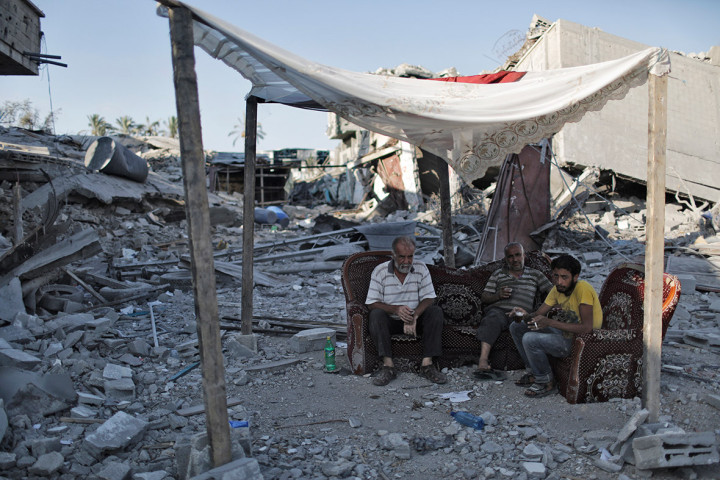 The economic cost of Israel's Gaza offensive will not lead to higher taxes, Israel's finance minister has said.
"We can absorb the cost of the operation in the 2014 budget," Yair Lapid told journalists. "Taxes will not be raised."
The overall economic cost of the nearly month-long Gaza assault is yet to be confirmed but authorities have said the cost could amount to more than $4bn (£2.4bn, €3bn.)
The IDF military operation alone is estimated to have cost $2.3bn, while the country's projected gross domestic product growth is predicted to fall by 0.5%, which would mean a further loss of around $1.3bn.
Meanwhile, property damage could amount to $14.6m and a tax revenue drop of $438m is expected, according to the Israeli newspaper, Israel Hayom.
The Tourism Ministry has not published its expected losses as a result of the Gaza campaign but it is expected to announce sharp decline in revenues.
The campaign, which was launched during the peak holiday season, led to a swathe of cancelled bookings. Moreover, the US temporarily banned flights to Israel's main airport for 48 hours in late July, after a rocket landed in its vicinity.
The economic cost for Gaza is predicted to be much higher. Early estimates put the cost of rebuilding the Palestinian territory at $6bn.
Thousands of homes, businesses and public buildings have been damaged and destroyed while the country's energy infrastructure has been decimated.
At least 1,800 Palestinians were killed during the month-long offensive, the vast majority of whom were civilians.