Gaza: Four Palestinian Fighters Killed by Israeli Tank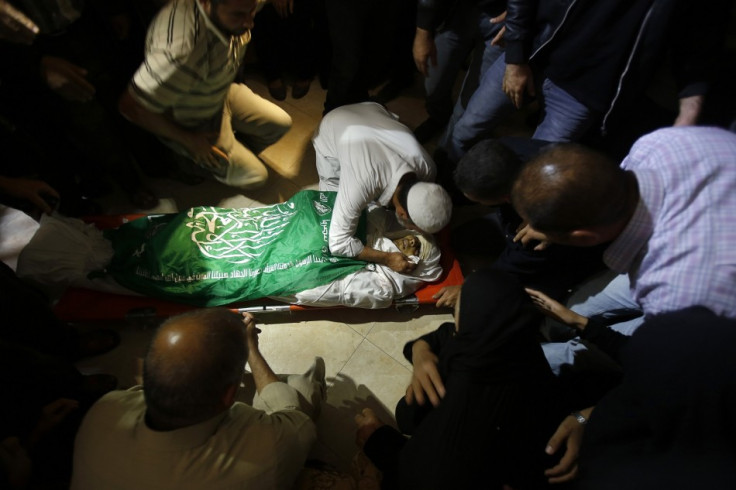 Four Palestinian fighters have been killed by an Israeli strike in the southern part of the Gaza strip.
The local commanders of Hamas's military wing, the Ezzedine al-Qassam, were killed by tank fire, according to Palestinian officials.
Israeli tanks entered Gaza and remained there before clashes erupted.
Hamas militant Rabieh Barikeh was killed in the firefight and Khaled Abu Bakr died of his wounds later. The bodies of Mohammed al-Qassas and Mohammed Daoud were discovered in the aftermath of the clash.
Israel said five of its soldiers were wounded by an explosive device. The Israel military claimed it targeted a tunnel used by Palestinian fighters to carry out attacks on Israelis.
"This mission was imperative due to the potential to utilise the terror tunnel for future attacks against Israeli civilians," the Israeli military said in a statement.
Hamas' military wing Ezzedine al-Qassam said in October that it had dug the tunnel as part of a plan to kidnap Israeli soldiers.
The development came after Ofir Akunis, member of Prime Minister Benjamin Netanyahu's Likud party, announced plans to build 5,000 new houses in the West Bank settlements and East Jerusalem following the release of 26 Palestinian prisoners.
© Copyright IBTimes 2023. All rights reserved.