Israel Air Strike Kills Three in Gaza as Attacks go on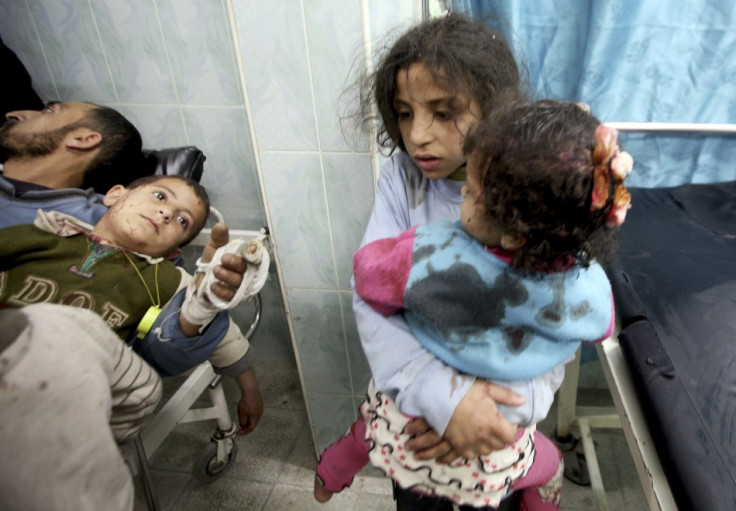 Israeli air strikes have killed two Palestinians and a schoolboy in the Gaza strip as the cross-border violence entered its fourth day.
At least 21 Palestinians have been killed since Israel targeted a top militant leader on Friday. Zuhir al-Qaisi, leader of the Popular Resistance Committee (PRC), was driving through northern Gaza when rockets hit his car, killing him and his driver.
The IDF spokesman said al-Qaisi was planning a coordinated terror attack on Israel's border with Gaza. Two mortar bombs were fired into Israeli territory. IDF officials called the initial attack "unprovoked".
The US condemned the latest rocket attack as "cowardly" and the Arab League called the Israeli air strikes "a massacre".
The two Palestinians died in the south of the Gaza Strip. The 15-year-old boy was killed near the northern town of Beit Lahiya.
The Jihadist militant group said the two Palestinians were members of their group. Hospital sources said 25 civilians were wounded during an air strike.
The Israeli military said the air force targeted Gaza in response to more than 20 rocket launches.
The latest development came after a report by Yousef Munayyer, executive director of the Palestine Center in Washington DC, questioned the number of projectiles fired by Israel into Gaza, based on a UN report.
"In 2011, the projectiles fired by the Israeli military into Gaza have been responsible for the death of 108 Palestinians, of which 15 were women or children and the injury of 468 Palestinians of which 143 where women or children," Munayyer writes in a blog post.
Around 50 per cent of the killings were caused by Israeli aircraft missiles, the report reads. Rocket attacks from Gaza in 2011 killed three Israelis.
"The Israeli military spokespeople are engaged in outright propaganda to portray a completely different reality about the dynamics of violence in and around Gaza," writes Munayyer. "It is not offering transparency or real information, which is a shame for a government with 'democratic' pretensions."
Israeli prime minister Benjamin Netanyahu pledged to continue the airstrikes as long as necessary.
"We have a clear policy: we will hit anyone who plans to harm us, who prepares to harm us and who harms us," he said.
However, both Hamas and Israel seem keen to avoid the war that erupted three years ago, when Israel's ground assault led to 1,400 Palestinians and 13 Israelis killed.
"Israel is not keen to see an escalation, Israel is not keen to hurt innocents - Israel is absolutely opposed to this," said Israel's interior minister Eli Yishai told Israeli Army Radio.
© Copyright IBTimes 2023. All rights reserved.