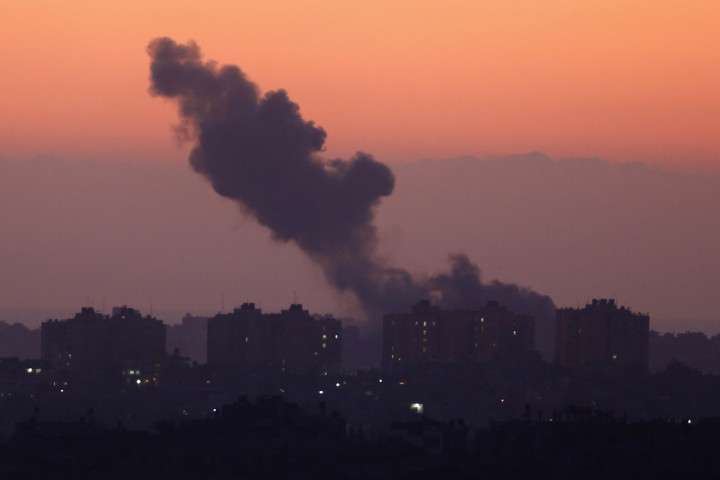 Shortly after the 72-hour ceasefire came into force, Israeli delegates returned to Cairo to hold further talks on finding a long-term solution to the conflict with Hamas in the Gaza Strip.
Earlier rounds of talks failed to yield anything concrete prompting Israel and the Palestine-based Hamas to blame each other.
Hamas has warned this is likely to be the last time it is participating in the Egypt-brokered discussions. The group said if there is another deadlock in the talks before the three-day truce ends, there will be no ceasefire after that.
"If we don't reach an agreement within 72 hours, it is likely we'll quit the negotiations and there won't be another ceasefire," said Izzat al-Rishq, a member of the Palestinian delegation taking part in the Cairo talks.
The pause in the fighting has come as a relief for the negotiators a day after Israeli Prime Minister Benjamin Netanyahu warned there will not be any talks as long as the fighting is on.
Israel pessimistic
Israeli authorities remain pessimistic about any imminent deal with Hamas in this round of talks.
"There is a slim chance an agreement [will be reached], but to my understanding after 72 hours the fire will resume and we will have to turn to the next stage, which is the decisive stage," Internal Security Minister Yitzhak Aharonovitch told Ynet news, apparently referring to calls within the Israeli establishment for total uprooting of Hamas from the Gaza Strip.
The international community has urged both sides to seize the humanitarian window to create an enduring way out of the conflict.
A statement from UN Chief Ban Ki-moon's office read: "The Secretary-General welcomes today's announcement by Egypt that the Israelis and the Palestinians have accepted another 72 hours' unconditional humanitarian ceasefire to commence at midnight local time."
"He expresses his strong hope that this will give the two sides, under Egyptian auspices, another chance to agree on a durable ceasefire for the benefit of all civilian populations and as a starting point to address the underlying grievances on both sides. He continues to urge all concerned to work constructively to this end and avoid any steps which would lead to a return violence."