Gazza back in rehab after 'annus horribilis' agent confirms
The troubled former-footballer is seeking help for his alcohol addiction.
Paul Gascoigne has gone back into rehabilitation to seek help for his alcohol addiction, his agent confirmed on Thursday (5 January). The statement, which was issued by A1 Sporting Speakers, said Gascoigne, known as Gazza, had suffered an "annus horriblis" since the death of his nephew, Jay Kerrigan-Gascoigne, in 2016.
In the statement, Gascoigne's agent said: "Paul wants to let everyone know he has gone into rehab.
"He [Gascoigne] is making a serious effort to get free of his demons and trying to become alcohol-free for 2017." It added, "Say a prayer for him."
The statement, which was made in response to what it referred to as an "unpleasant character assassination" in a Daily Mail article about Gascoigne, detailed the former Tottenham and England midfielder's life and refuted claims that they exploited the star in his capacity as a public speaker for the agency.
The agency claims that Gascoigne was introduced to them after a previous spell in rehabilitation, as the centre thought it might help him.
According to the agency, Gascoigne had experienced a particularly difficult year following the death of his nephew, who was found dead aged 22, last year. Kerrigan-Gascoigne had suffered from mental health problems prior to his death.
Though Gascoigne was considered a creative and technically gifted footballer, his playing career of almost 20 years was marred by struggles with alcohol dependency and mental health problems. The 49-year-old has spent time in a number of rehabilitation centres in the US as well as the UK.
Gascoigne's rise to fame in the early 1990s after his breakout performance in the 1990 World Cup has been frequently cited as a contributory factor to his struggles. The news follows efforts by both the Football Association and Professional Footballers' Association to highlight mental health problems suffered by footballers, in recent years.
Last year at an event for his mental health charity, Heads Together, Prince Harry appeared alongside former-footballer Rio Ferdinand to highlight the issue of mental health.
Speaking to the BBC the Prince said: "It is very easy for someone to look at someone like Rio Ferdinand and say, 'You get paid all the money in the world, you are a successful footballer, you have fast cars.' But at the end of the day his wife was snatched from him at an early stage of his life with her.
"So, of course, he is going to suffer, it doesn't matter if he has an amazing job."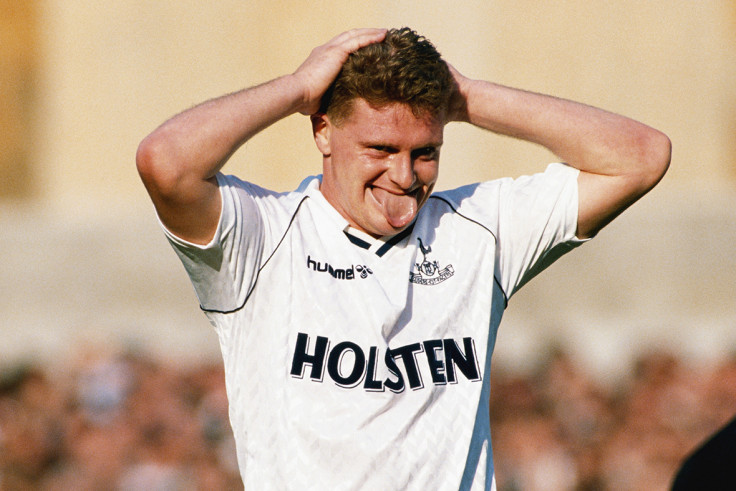 © Copyright IBTimes 2023. All rights reserved.