Paul Gascoigne 'Sectioned Under Mental Health Act' After Latest Drinking Binge
Doctors send former England football star to emergency rehab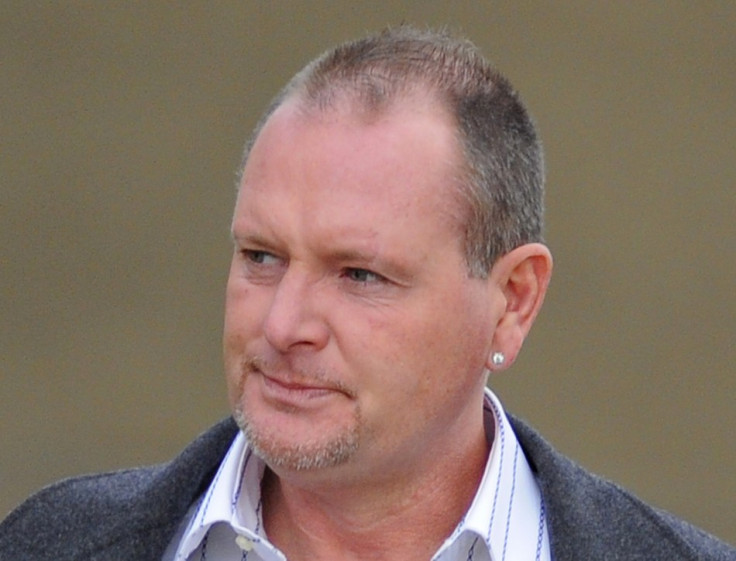 Former football star Paul Gascoigne has been sectioned under the Mental Health Act, it has been claimed, after the latest drinking binge.
His former football club Tottenham Hotspur have said they are supporting their former midfield star, after it was reported he had been placed on an emergency three-day detox.
The Sun reported on Saturday that doctors sectioned Gascoigne, 47, under the Mental Health Act at 3am on Friday after a drinking binge.
Police were called to Gascoigne's home in Poole, Dorset, at around 3.30pm on Thursday, according to the Sun, and accompanied him to hospital early on Friday.
The newspaper quoted a source as saying: "Paul arrived at hospital at about 3am surrounded by police and doctors. He was not in a good state and they were really worried about him. He had been medically assessed during the afternoon before and was deemed to be OK. Then something obviously happened. He was put on a three-day detox."
Gary Mabbutt, a close friend of Gascoigne and a former teammate at Tottenham where Gascoigne, or Gazza as he was known to fans, played between 1998 and 1992, said: "Paul hasn't been well for the past couple of weeks, he wants to get better and he's asked for help. He is being looked after very well – he has got a lot of support around him."
Earlier this year Gascoigne, who has had problems with alcohol for many years, was admitted to hospital for detox treatment after he was found drunk outside his home in Poole.
Current and former England players, including Gary Lineker, Steven Gerrard, John Terry and Jack Wilshere, rallied to offer Gascoigne support and footed the bill for his treatment at the £7,500-a-week Cottonwood Clinic in Arizona.
A club spokesman said: "We are aware of the situation with Paul and continue to offer our support."
Dorset Police, and Gascoigne's agent Terry Baker had no comment about the incident.
© Copyright IBTimes 2023. All rights reserved.