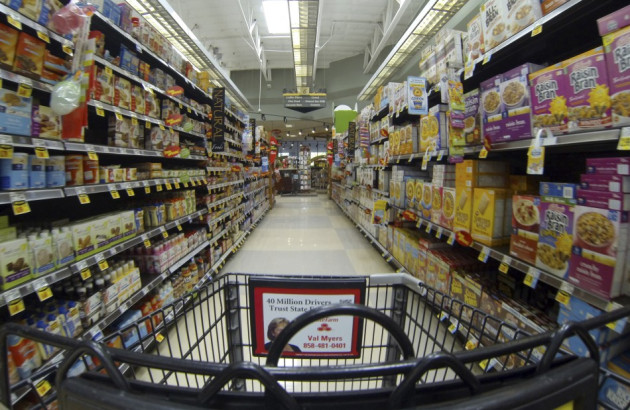 The US economy expanded at an annual rate of 1.8% during the January to March quarter this year, and not at the 2.4% pace estimated previously.
The economy had expanded 0.4% in October to December quarter of 2012, data from the Bureau of Economic Analysis (BEA) shows.
The downward revision of the GDP growth rates points to slow recovery in the world's leading economy and comes against the backdrop of a potential cutback in monetary stimulus by the US Federal Reserve later this year. Economists polled by Reuters had expected the GDP growth would be unrevised.
Barclays economist Peter Newland said the revised first-quarter GDP estimate would make it difficult for the US economy to grow by 2.3% to 2.6% this year as the Fed forecast recently. "It paints a picture of an economy with clearly less growth momentum at the start of the year than previously suggested."
The news boosted Wall Street indices, which ended higher on 26 June. The downward revision in US economic growth for the first quarter eased fears about an early tapering of US monetary policy. Fed chief Ben Bernanke had said that the central bank could begin to reduce its $85bn a month bond-buying programme later this year if the US economy continues to improve, as Fed officials expect it to, and could end its purchases by mid-2014.
Consumer spending during the first three months of 2013 increased 2.6% and not at 3.4% estimated previously, the government's third estimate of growth rates shows. The revision of consumer spending, which accounts for over two-thirds of US economic activity, sliced more than a half percentage point off the GDP growth rate, Reuters reported.
Barring home construction and government, the growth reading for all other categories has now been revised.
"The acceleration in real GDP in the first quarter primarily reflected an upturn in private inventory investment, an acceleration in PCE, and smaller decreases in federal government spending and in exports that were partly offset by a deceleration in nonresidential fixed investment and a smaller decrease in imports," the BEA statement said.
Exports were down 1.1% in the first quarter of 2013 compared with a 2.8% decline in the fourth quarter of 2012, pointing to slowing economic activity the world over. Imports dipped by 0.4% compared with a 4.2% decline in the preceding quarter.