General election 2015: Labour and Tories secure seven-point poll boost claims Lord Ashcroft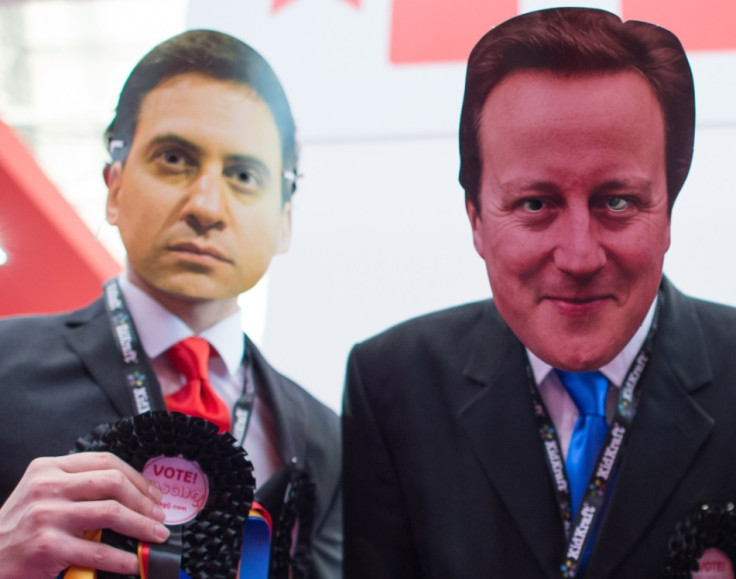 The big UK political parties have been given a seven-point boost in the opinion polls ahead of the general election in May.
Lord Ashcroft, who surveyed more than 1,000 people between 23 and 25 January, found Labour and the Conservatives were both on 32%.
But the Tory peer also discovered the parties had been given a seven-point boost – Conservatives (+3) and Labour (+4) – over the smaller parties such as Ukip and the Greens, who have been eating into their votes.
The study found Nigel Farage's party was third and unchanged on 15%, the Greens are fourth on 9%, down two points from last week, and the Liberal Democrats fifth with 6%.
Ashcroft also revealed the Scottish National Party (SNP) is down two points, at 3% nationally.
"However, this figure hides the disproportionate influence the party could have in May, and illustrates why the national polls – though clearly showing a tight race in terms of overall vote share – are not the best guide to the result in terms of seats," he explained.
The peer said his constituency polling in Scotland will be released next week.
The findings, which come 101 days before the polling day, are similar to results from YouGov and Populus.
A survey from YouGov for The Sunday Times, which was conducted between 22 and 23 January and questioned 1,578 people, found Ed Miliband's and David Cameron's parties were both on 32%.
Likewise, the latest Populus poll, conducted between 23 and 25 January, put Labour just one point ahead of the Tories (35% vs 34%).
© Copyright IBTimes 2023. All rights reserved.