General election poll 2015: Labour to be biggest party but short of Commons majority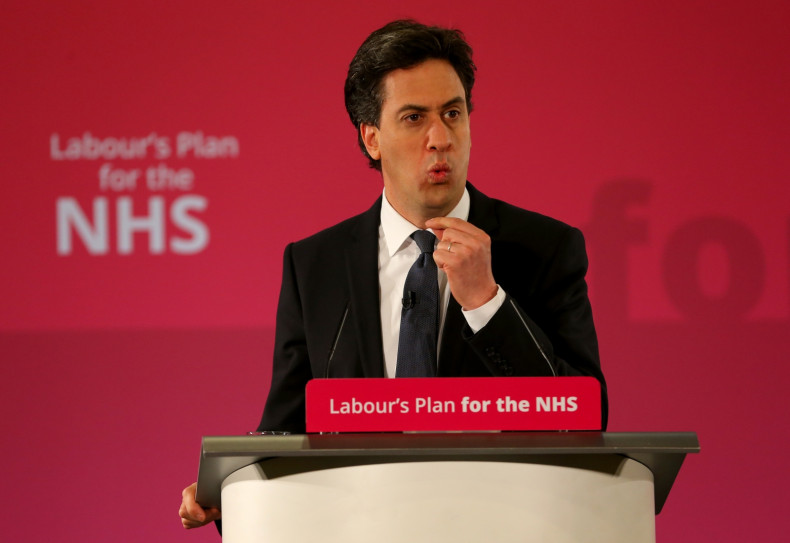 Ed Miliband will fall short of a majority in the House of Commons after the general election and may be forced to create a coalition government with smaller parties to gain power.
New analysis of the opinion polls predicted Labour will win 282 seats after polling day, 44 short of a majority.
The data from Sky News also found the Conservatives will win 270 seats, the Scottish National Party (SNP) 53, Liberal Democrats 20 and Ukip two.
The figures come with just 100 days to go until the general election in May.
The big political parties have been unveiling their manifesto pledges as they head toward polling day.
Miliband has announced his "10 year plan" for the NHS, including the safeguarding and supporting the service.
The Labour leader said his government would promise to deliver longer home visits by social care workers, 5,000 new home care staff and new safety checks to identify people at risk of going into hospital.
"NHS faces it's most perilous moment," Miliband, speaking in Trafford, said.
"The future of our NHS is at stake in this general election."
David Cameron, on the other hand, has promised to slash the benefit cap by £3,000 a year.
Cameron said the move, which would come in "within the first few days" of a Tory government, would save the Treasury £135m.
The prime minister pledged that the savings would be invested in a scheme to boost apprenticeships.
"This tells you everything you need to know about our values. Conservatives believe we should be giving people the chance of a better future while encouraging people on benefits back into work," Cameron said.
"We want to put people's hard-earned taxes into lifting people up, not holding them down. Over the next five years, millions of young people will get a decent start in life, learning a trade and knowing the purpose and pride that comes with that."
Elsewhere, the Liberal Democrats have published a poster – a parody on the Conservatives' election poster – warning voters not to "take the wrong turn" towards "reckless borrowing" by Labour or "reckless cuts" by the Tories.
The latest poll from YouGov for The Sun put the Tories on 34%, Labour on 33%, the Liberal Democrats on 6%, Ukip on 15% and the Greens on 7%.