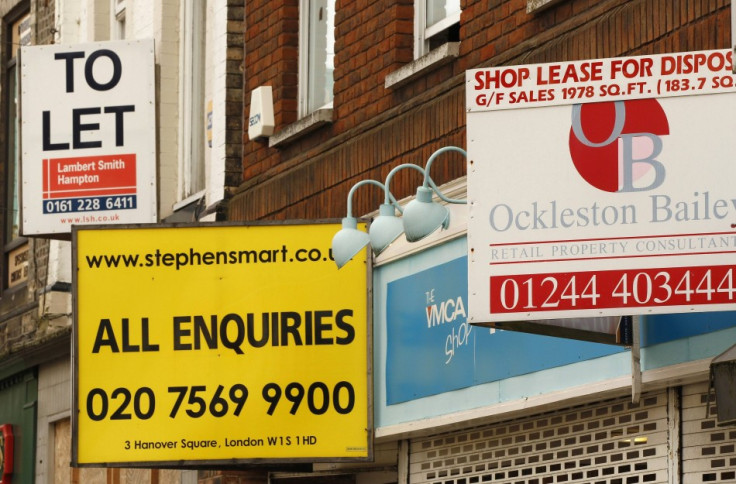 A generation of Britons believe they will never own their own property, a new survey has shown.
Higher deposits and tougher lending criteria have put off many potential buyers in the past few years.
Almost half of people aged between 20 and 45 admitted they thought the country was becoming more like Europe, in which renting was considered the norm.
Experts added that the research pointed to Britain becoming a nation of renters within a generation.
Large, fixed deposits and the perception that banks are not lending have deterred the group dubbed "Generation Rent" by the report's authors.
Just five per cent of this group are making sacrifices to save for a deposit, with 95 per cent either unable or unwilling to put money aside each month.
Alison Blackwell, of the National Centre for Social Research which compiled the report for Halifax, said: ''The phenomenon of Generation Rent could have major socio-economic implications.
''It would mean fewer homeowners being able to buy and therefore fund the construction of the new homes required in the UK to meet demand, resulting in a slowing-down in the housing market.
''It could open up a widening of the wealth gap that already exists between homeowners and non-homeowners. And people in Generation Rent risk insufficient finances at retirement.''
But the study, from the National Centre for Social Research, found that more than three in four people who have yet to get a foot on the property ladder still aspired to buy their own home.
European model
The recent mortgage drought has seen a marked increase in people searching for places to rent.
Rents have soared again this year, as first-time buyers locked out of the mortgage market have been joined by increasing numbers of foreign corporate tenants, all competing for a limited rental stock.
The average monthly rent in London is set to break through the £1,000 mark for the first time, while the nationwide average rent paid by tenants was £692 in April, according to a survey from LSL Property Services, which was 4.4 per cent higher than a year earlier.
Although many Britons are now renting until long into their 30s, for most young professionals throughout Western Europe this is the norm.
In Germany, for example, it has been many years since the country experienced a house price bubble.
Unlike most of the rest of Europe it didn't enjoy a housing boom during the past decade. In fact, real house prices have fallen since the mid-1990s, says the Rics European Housing Review 2011, an authoritative annual study of Europe's property markets.
The difference in attitude reflects the difference in the housing markets - over the past 10 years UK residential property prices have nearly doubled, while in Germany they have risen a mere three per cent.
So what keeps prices down, and why don't more Germans buy? Firstly, there is the supply of good quality rental accommodation. According to CB Richard Ellis, German housing associations and municipal authorities hold about 12 per cent of stock, private housing companies 10 per cent, and property funds about one per cent; the rest is held by private investors.
As the Guardian reports, regional variations are enormous - in Berlin, the rental property share is an incredible 90 per cent of the total residential market, which obviously keeps prices down; even in prosperous Hamburg the rental market is nearly 80 per cent. But in other states like Saarland and Rhineland-Palatinate, homeownership is almost 60 per cent, the highest in Germany.
Secondly, the Germans keep the purse strings tight. Stringent lending requirements ensure there isn't an oversupply of housing finance available - lenders are risk-averse and normally require a deposit of 20% or substantial collateral, and proof of good earnings over several years, which for many would-be buyers is impossible.