Geneva Motor Show: Electric Vauxhall Ampera Scoops Car of The Year Award
The Vauxhall Ampera has been voted Car of The Year at the Geneva motor show, along with its sister car, the Chevrolet Volt.
The cars - which are both built by General Motors and are identical except for the badges - beat the Volkswagen Up, Range Rover Evoque, Fiat Panda, Citroen DS5 and Toyota Yaris to win the award.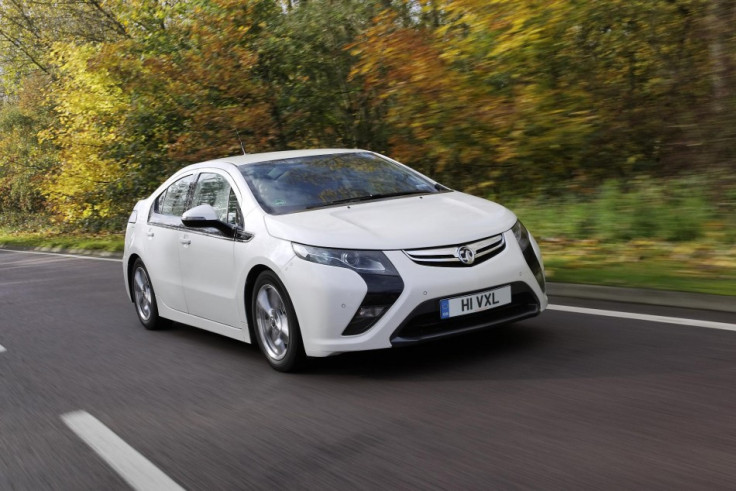 Vauxhall's Ampera is the second electric car in succession to win the coveted award, with the all-electric Nissan Leaf winning last year. The Vauxhall uses a petrol engine to act as a mobile power station, charging the battery which drives the car through an electric motor.
The car can run for 50 miles on battery power alone and after that the petrol engine takes over and recharges the battery while powering the car for a further 310 miles before it needs refueling.
General Motors said about the car: "The Vauxhall Ampera is the only real-world electric car solution for a family. It is extremely efficient, unique in the market and has a number of operating modes, maximising performance in all circumstances.
"Its 50 mile battery electric drive range exceeds the UK's average commuting distance but when a longer journey is required, Ampera's range-extender engine/generator produces electricity on board."
The Geneva motor show begins on 6 March and runs all week. International Business Times UK will be providing coverage of the show, including all of the news a photos from the biggest launches and announcements.
Also read:
© Copyright IBTimes 2023. All rights reserved.