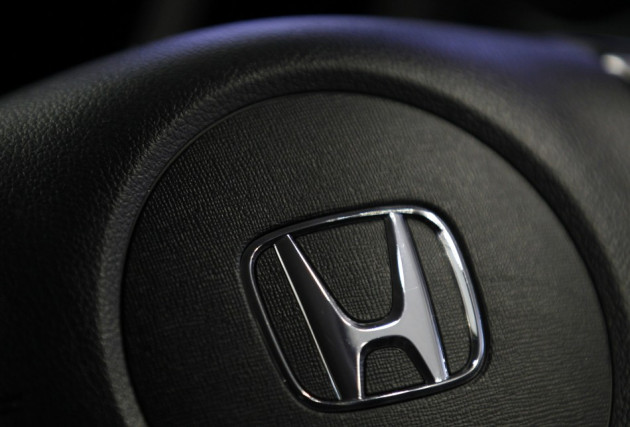 Japanese carmaker Honda is planning to cut 800 jobs in the UK as the economic slowdown in Europe hurts demand for its vehicles.
The redundancies are set to take place in its Swindon plant in south west England by the second quarter of 2013, its first staff lay-offs in the UK since it began operations in the country in 1992.
The South Marston plant near Swindon produces the Civic, Jazz and CR-V models and employs 3,500 people. The company hired 500 workers to the factory in 2011after investing £267m (€324m, $430m) to upgrade the facility.
Honda said it has begun a 90-day consultation period on the redundancies and it looks to avoid compulsory lay-offs.
"Sustained conditions of low demand in European markets make it necessary to realign Honda's business structure," the company said in a statement.
Honda attributed the surprise move to the falling demand for cars in Europe, including Spain, Italy and Greece. The demand for its cars had fallen by a million in Europe in the past year.
However, Honda sales in the UK remain strong and it is confident for the long term for both manufacturing and sales in the country, Paul Ormond, Honda Motor Europe general manager for corporate affairs told IBTimes UK.
Honda will start producing Civic Estate in 2013 and the Civic Type R in 2014 at its Swindon facility, Ormond added.
"Honda remains fully committed for the long-term to its UK and European manufacturing operations" said Ken Keir, executive vice president, Honda Motor Europe.
"However, these conditions of sustained low industry demand require us to take difficult decisions. We are setting the business constitution at the right level to ensure long term stability and security."
The Society of Motor Manufacturers and Traders (SMMT) said the news was very disappointing for the UK automotive sector.
"Despite challenges brought by weak European demand, the longer-term prospects for the UK automotive sector remain good," Paul Everitt, the industry group's chief executive, said in a statement.
"The industry has seen £6bn of new investment from a wide-range of global vehicle manufacturers during the last two years and there is demand for skilled workers in the automotive industry and other high value manufacturing sectors."
SMMT earlier reported that new car registrations in the UK increased 5.3 percent in 2012 to 2,044,609 units, the highest number since 2008. New Honda car registrations rose 7.2 percent to 54,208 in 2012.