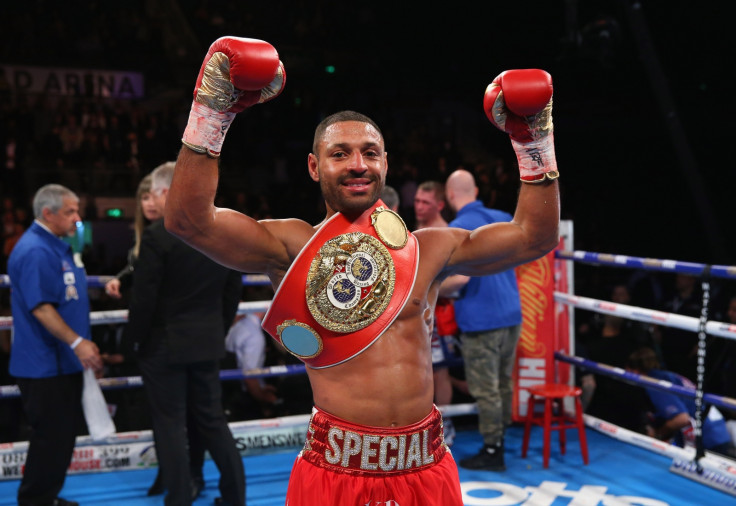 IBF welterweight champion Kell Brook thinks his fight against undisputed world middleweight champion Gennady Golovkin gives him the opportunity to achieve "greatness" in the ring. The 30-year-old Brit is stepping up two weight divisions to face the most feared fighter on the planet.
Both men are unbeaten during their professional careers, but Golovkin is the strong favourite going into their bout at the O2 Arena in London on 10 September. However, Brook remains confident of recording an upset win, which would establish him as one of the biggest names in the sport.
"The greats have gone on, like Sugar Ray Leonard, to win titles in the heavier divisions," Brook told a pre-fight press conference in New York, according to the BBC. "To be a great fighter, you have to do great things. For me, a welterweight, to step up against one of the most feared fighters in the world, I'll have to do everything right. If I don't, I'll come up short.
"We're going to put the hard work in in training. We will go through hell in that training camp but that's what you have to do to reach greatness. When it was floated, I jumped at the chance. I'm doing it for the fans."
Meanwhile, Golovkin − who has never boxed in Britain before − predicted his Sheffield-born opponent will give him the toughest fight of his career. "I know it will be an amazing atmosphere with huge fans − true fans − and it is the biggest test for us," Golovkin told Sky Sports.
"I am very excited. I know London fans are huge fans, and that I respect. They understand boxing and I want to bring the UK fans a big, dramatic show. Just seeing him for the first time now, it was very interesting for me. I respect Kell − he is a man and he is a true fighter."