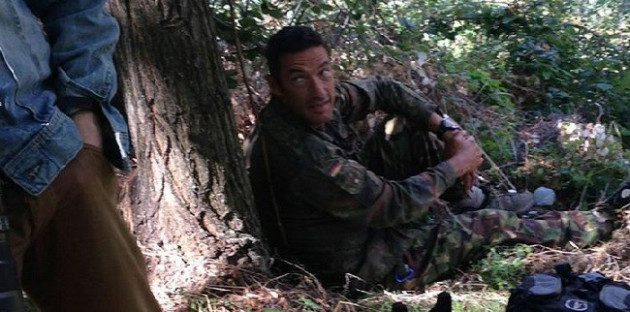 A member of Genoa's coaching staff took it upon himself to utilise some rather unique methods to scout rivals Sampdoria ahead their derby on Sunday by spying over a training session equipped with full espionage gear.
The Serie A clubs meet in the Derby della Lanterna on Sunday evening and in efforts to gain an early advantage, Genoa's goalkeeping coach Luca De Pra positioned himself in trees overlooking Sampdoria's training ground 'like a new Rambo', according to the club's official website, only to be compromisingly caught on camera by Sampdoria manager Delio Rossi.
The coach's eccentric efforts would appear to have been in vain however, as De Pra was immediately suspended by his club who claim he acted on his own without the club's instruction.
"Genoa CFC, with reference to what happened this morning, states that no manager or technical staff member gave a mandate to Mr Luca De Pra to follow the workout program in Bogliasco," Genoa said in a statement released through their official website.
"It is treated to an initiative of a personal nature.
"This procedure has never been used in the past and is not part of the modus operandi at our club.
"The Company announces that Mr De Pra has been suspended with immediate effect from his post pending the submission of further explanations."
De Pra had stealthily positioned himself with hope of securing intelligence on the enemy, equipped with camouflage gear and spying equipment until he was discovered and sent back to his club where he was suspended on arrival.
The two clubs meet at the Stadio Luigi Ferraris, a stadium in which they share, on Sunday evening with Genoa languishing second from bottom behind Sampdoria, who are positioned 14th.
Genoa, the oldest club in Serie A, will celebrate their 120 year anniversary this weekend and will also hope to avoid further embarrassment after De Pra's maverick behaviour.