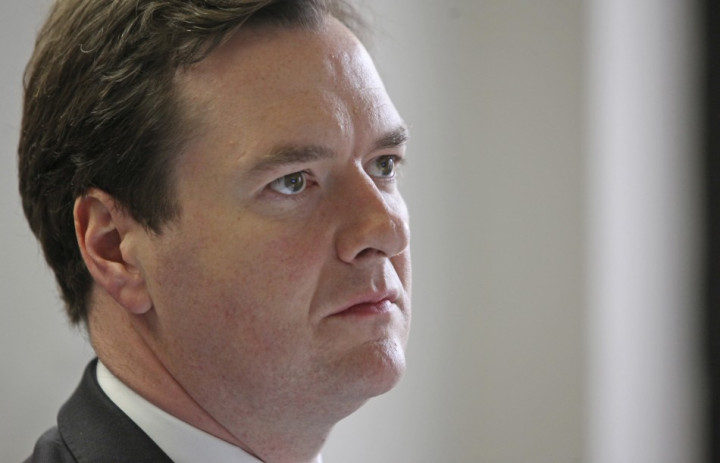 Chancellor George Osborne is to head up a new Cabinet sub-committee for growth implementation as the government desperately tries to lift the UK economy out of its longest double-dip recession since the Second World War.
Business Secretary Vince Cable will play the role of vice-chairman for the sub-committee, which will fall under the Cabinet's economic affairs committee and try to bring down the bureaucratic and regulatory hurdles perceived to stand in the way of growth, particularly in infrastructure investment.
Kenneth Clarke, the former justice secretary who has been transferred to the Treasury to assist Osborne over the economy, and David Laws, the disgraced ex-chief secretary to the Treasury who was forced to resign over expenses fiddling in the early days of the coalition but who has returned to the Cabinet as an education minister, will both sit on the new sub- committee.
Infrastructure projects are now the favoured route out of recession and the government has recently announced several schemes to encourage construction work to start.
The first saw a £9bn fiscal push for Britain's rail network where lines will be upgraded and stations are in line for refurbishment.
Another is the UK Guarantees Scheme worth £40bn, which will see the British taxpayer underwrite finance packages for major infrastructure projects waiting to start work in the coming year.
This will attempt to tackle the lack of available and affordable credit for UK businesses struggling to find the finance they need to carry out their work.
There are two credit easing schemes from the Bank of England which are also working towards freeing up affordable credit from British financial institutions for smaller firms.
Under these banks will have access to cheaper-than-the-market-rate loans from the Bank of England in the hope that this discount will be passed on to businesses that need to borrow cash.
Many infrastructure projects are being held up for finance reasons, while others are hindered by planning laws.
It is thought the new sub-committee will look at planning regulations to see if the process can be made smoother and so infrastructure projects can start sooner rather than later.
Osborne survived Prime Minister David Cameron's Cabinet reshuffle despite some calls for him to go as the country wallows in recession, public debt is soaring, and growth forecasts are being slashed across the board.
He is under pressure to turn the UK economy around soon else it could become a difficult electoral issue for the Conservative Party and Liberal Democrats in the coalition government.