The Chancellor George Osborne has ruled himself out of running for the leadership of the Conservative Party, describing himself as a divisive figure as key names to head the party, and the government, continue to jockey for position.
Osborne said: "It isn't in my nature to do things by half-measure, and I fought the referendum campaign with everything I've got. I believed in this cause and fought hard for it.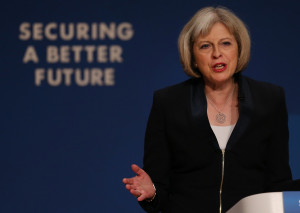 "So it is clear that while I completely accept the result, I am not the person to provide the unity my party needs," he wrote in an article for The Times, as he considers whether to support Boris Johnson in return for an appointment as foreign secretary.
The paper has reported a surge in support for Theresa May who has emerged as a more popular candidate than Johnson.
The YouGov poll showed the Home Secretary enjoying a 31% to 24% lead over the former London mayor. One senior source told the Telegraph that May has an "unbelievably good chance" with MPs describing her as the "stop Boris candidate".
Meanwhile, the Sun reported that Stephen Crabb is in talks with Business Secretary Sajid Javid to become his deputy on the ticket, which the tabloid has described as a "blue collar dream team".
Crabb, 43, grew up with a single mum on a housing estate in Pembrokeshire, West Wales while Javid, 46, is the son of a bus driver from Bristol.
Other possible candidates include Nicky Morgan, the education secretary, Liam Fox, the former cabinet minister, and Andrea Leadsom, the energy minister.
Nominations will open on Wednesday 29 June and close at midday on Friday 1 July and if there are more than two candidates, there will be consecutive rounds of voting to eliminate one at a time.
About 125,000 Conservative members will vote and the new party leader will be announced by September 2, although there could be someone in place as early as mid-August.
The timetable, fast-tracked by the Tories' ruling 1922 committee would also give the next leader time to call a General Election in November to win a mandate.