George RR Martin Talks about Lack of Gay Sex in Game of Thrones Books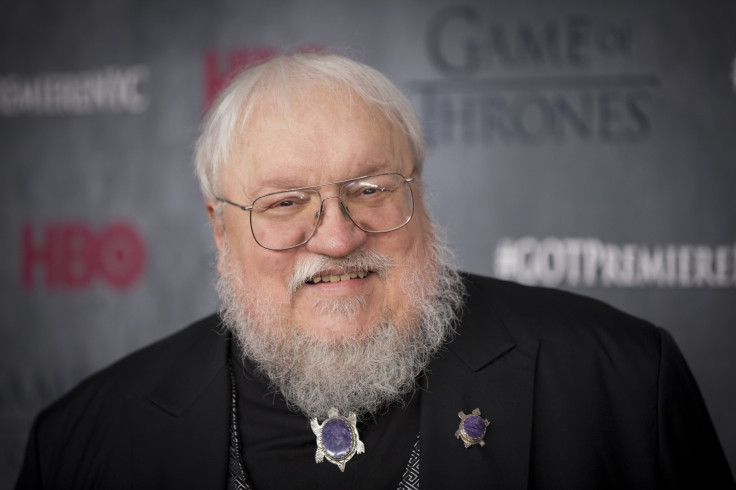 At the Edinburgh International Book Festival, George RR Martin explained why his books contain so little gay sex.
The A Song of Ice and Fire book series contains all the fighting, gore and copious amounts of sex that anyone could ever need, yet fans have been wondering for a long time why gay sex is not explicitly featured in the books, but only hinted at.
The Game of Thrones TV series, which is based on the books, has plenty of male-on-male action, with one of the characters being described as "a renowned pillow-biter" by another character in a recent episode.
The author explained that because the books are written from the view points of the characters and none of those characters are gay, there are no gay sex scenes.
George RR Martin said: "Frankly it is the way I prefer to write fiction because that is the way all of us experience life. You're seeing me from your viewpoint, you're not seeing what someone over here is seeing."
The author went on to say that a television show doesn't have those kind of limitations.
In the past, fans of the series have written to Martin asking him to include gay sex in his series, but he has so far neglected to do so. Many readers are wondering if this is going to change in the future.
"Will that change? It might," said Martin. "I've had letters from fans who want me to present particularly an explicit male sex scene – most of the letters come from women."
However, the author went on to add that he will not be adding gay sex scenes to his work "just for the sake of doing it".
"If the plot lends itself to that, if one of my viewpoint characters is in a situation, then I'm not going to shy away from it, but you can't just insert things because everyone wants to see them," he said.
© Copyright IBTimes 2023. All rights reserved.