Georginio Wijnaldum has revealed how Jurgen Klopp's belief to make him a better player convinced him to join Liverpool. He left Newcastle United and made a switch to Anfield for a fee of £25m ($32.5m) earlier in the summer transfer window.
The Dutch international joined the Tynseisde club last summer and after a disappointing previous campaign, the Magpies were relegated from the Premier League. This saw the midfielder look for a new club, which then helped the Reds in securing his services.
Wijnaldum has started in all the Premier League matches for the Merseyside club this season. The 25-year-old explained how a conversation with the former Borussia Dortmund manager was sufficient for him to swap Newcastle for Liverpool.
"Before we even had a conversation, he asked me: 'Why were you sitting on the bench last season?' because I had two games I was on the bench last season," Wijnaldum told Sky Sports.
"I explained to him and said: 'OK we can now have a conversation.' We talked about football and how he wants to play, how he sees me in his team.
"And also that he can make me a much better player because he said: 'You can develop much more than you have now.' I also had it in my head that I can be much better than right now and I had a feeling that he was the right man to help me with that."
At Newcastle, Wijnaldum was deployed more in the attacking position. However, under Klopp he is playing much deeper. So far, Liverpool have managed four wins out of their six games and despite their impressive start to the 2016/17 campaign, the Dutchman is unhappy with his own displays.
He remains confident that he can improve his game, but admitted that he has already settled at Anfield.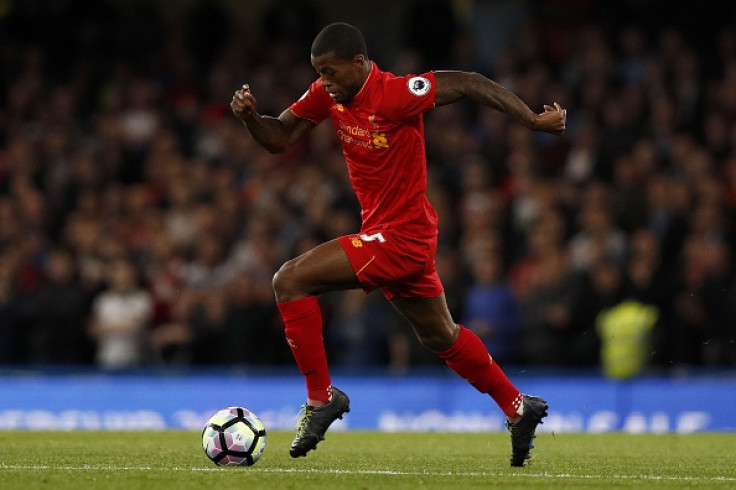 "To be fair, I settled in quite quick, but I am not really happy with my own performances, because I know I can do better. I will strive to do better. I am happy with our results and how I played, but not really happy as I know I can do better," Liverpool midfielder explained.
"It is also a new position. You play with new players, so those things take time and I think when I know everything good that I have to do, and when I know the players better than I do know, I can achieve more than I have right now."