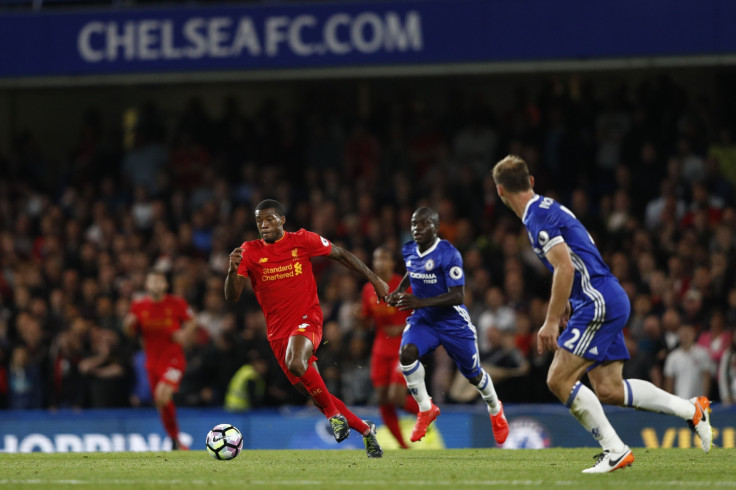 Jurgen Klopp is delighted with Georginio Wijnaldum's start to life at Liverpool, despite the Netherlands midfielder admitting he is finding it difficult to adapt to a new system.
Wijnaldum, a summer signing from Newcastle United, has swiftly nailed down a starting role in the heart of Liverpool's midfield, playing a deeper role alongside Jordan Henderson and Adam Lallana.
Despite holding his own, providing a man of the match performance in the recent victory over Chelsea, the 25-year-old recently admitted he was still coming to terms with the new role.
"It is difficult and it still is. In the teams where I played before, I was the one who was running all the time to make a goal and I came into more positions to make goals," the midfielder explained.
Ahead of Saturday's Premier League meeting with Swansea City, however, Klopp praised the Dutchman for finding his feet quickly in a new role.
"He is a creative midfield player," Klopp told reporters. "He can play different positions, that is how it is. When he was younger he played different positions. We want to see that too, and it is what we saw until now. At the moment it is positive."
Three league victories on the bounce have seen Liverpool climb into fourth place six games into the new season. Ahead of the trip to the Liberty Stadium, Divock Origi is the only injury concern, but the Belgium international could still recover from a minor foot injury suffered in training.
"It's been a normal training week with a couple of little things here and there, but in this moment there is not really somebody in doubt," Klopp said. "Maybe Divock, he got a little knock on his foot and we had to do a few more assessments, but in the end it is nothing major.
"Maybe it is a little bit too short a period until the game, but we have to see. That is all at the moment."