German vice chancellor Sigmar Gabriel: Generous Brexit deal could spell the end of EU
Gabriel warns other member states may be tempted to leave the bloc if UK is offered favourable terms.
Offering the UK a generous Brexit deal could send the European Union's future "down the drain", Germany's vice chancellor has warned.
Sigmar Gabriel said on 28 August that other member states may be tempted to leave the political bloc if London is provided with favourable terms.
The remarks came amid reports that some senior Whitehall ministers, including Chancellor Philip Hammond, wanted to see Britain retain access to the single market following Brexit.
"Brexit is bad but it won't hurt us as much economically as some fear – it's more of a psychological problem and it's a huge problem politically," Gabriel was reported as saying by Reuters.
"If we organise Brexit in the wrong way, then we'll be in deep trouble, so now we need to make sure that we don't allow Britain to keep the nice things, so to speak, related to Europe while taking no responsibility."
Whitehall split
A report in the Sunday Times said there was a split within Prime Minister Theresa May's cabinet over how best to chart Britain's path out of the EU, with Hammond opposing plans by other ministers to pull out of the single market.
May has ordered all ministers to report on the best ways of "making a success" of Brexit when they arrive for a meeting at Chequers on 31 August.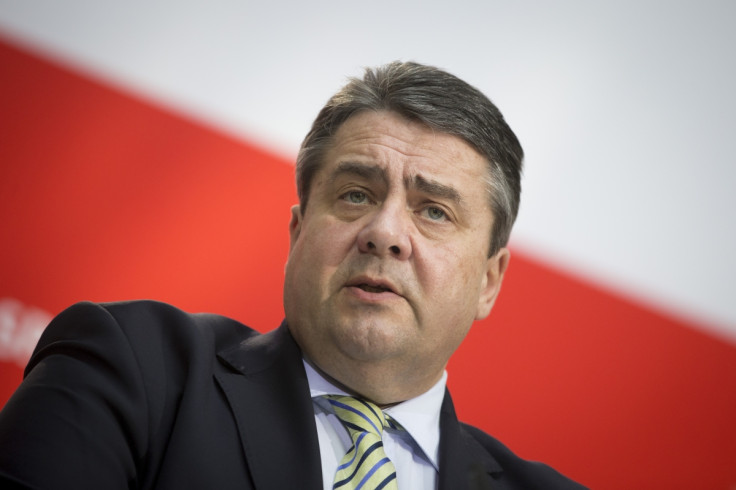 A senior Tory party official told the Times: "There's a tussle going on here. The chief culprit is the chancellor.
"He has taken the position that there are no red lines, that you've got to stay part of the market and it doesn't matter what you give way on. Hammond is operating as a blocking mechanism."
German Chancellor Angela Merkel has met several European leaders over the past week as she looks to build consensus on the EU's post-Brexit policy.
"We all agree in the European Union that Britain's exit, the result of the referendum, has a big impact," she was quoted as saying by Reuters on 28 August.
"Rather than rushing into action, we should perhaps first take time to think about what we, as the 27 countries, must do better."
© Copyright IBTimes 2023. All rights reserved.