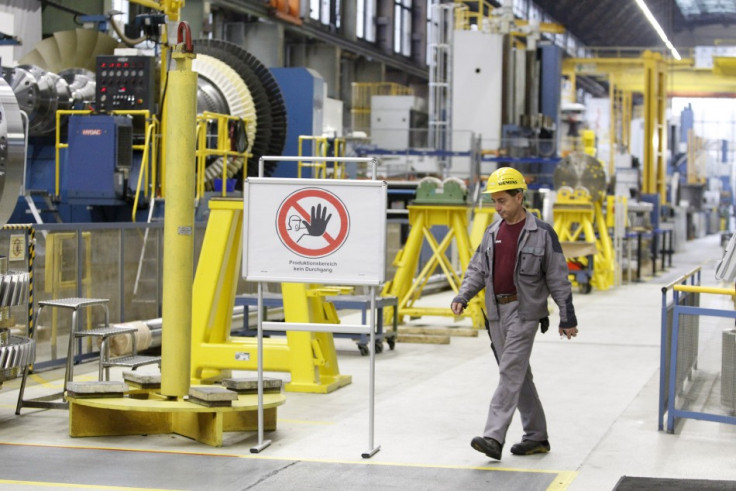 German companies are expected to add 150,000 new jobs as they plan more investments in the county in line with improved economic conditions in the eurozone, according to the Association of German Chambers of Commerce and Industry (DIHK).
DIHK had earlier forecast 180,000 more jobs in 2013, according to German newspaper Bild-Zeitung.
There will be 65,000 new jobs in health, hotels and tourism, while IT, insurance and consulting firms look to add 55,000 new employees, according to the report. Additionally, 10,000 jobs will be added in sectors such as transport, real estate and security. In 2012, German firms added 422,000 jobs, lower than 561,000 jobs in 2011.
There will be 2.94 million unemployed people in the country, compared to 2.90 million in 2012, according to DIHK.
"The employment plans of companies remain slightly positive. However, it is not sufficient for a significant increase in recruitment," DIHK said in its latest research report. The group surveys more than 28,000 enterprises in the research.
"In spite of reductions in the number of orders, the plans of the manufacturing industry indicate at least stable developments with respect to employment."
DIHK added that there is noticeable improvement in confidence with respect to export expectations. Fewer companies see foreign demand as a risk to their business developments.
With financing becomes easier, the firms are planning more investments in the country on the back of a gradual progress in the crisis-hit eurozone.
"Although the investment intentions are not quite as expansive as in recent years, they remain positive on balance for the ninth time in succession - the longest period since reunification," DIHK said.
The industry group expects the German economy to grow by 0.7 percent in 2013, with a 4 percent rise in exports. In 2012, the economy grew by 0.7 percent while its exports improved by 4.1 percent.