Germany, France and Poland Foreign Ministers Meet with Ukraine's Yanukovych - Despite Conflicting Reports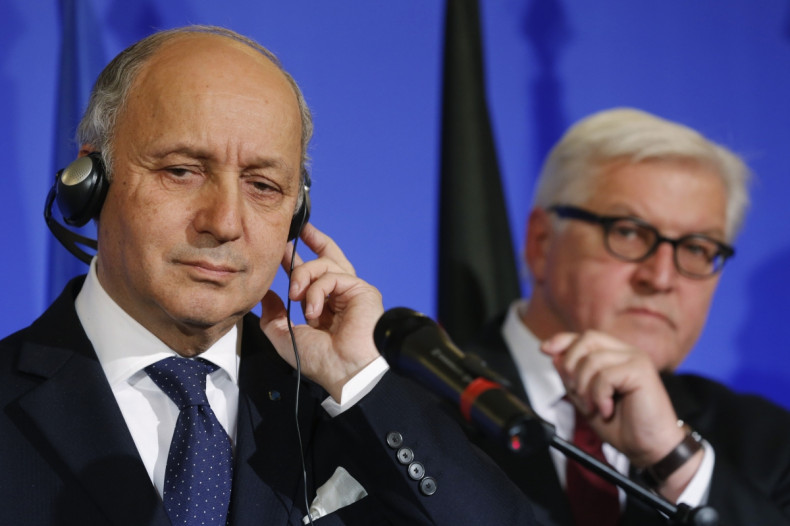 Three EU foreign ministers are meeting with Ukrainian President Viktor Yanukovych in Kiev despite conflicting reports that they had flown out of the country for security reasons.
Sources had earlier claimed that the German, French and Polish foreign ministers had departed Kiev without meeting Viktor Yanukovych; now it has been confirmed that the ministers remained in Kiev and a meeting with the president is underway.
"They have left. They did not see the president for security reasons," a diplomatic source had told Reuters earlier.
Violence that has already killed 26 people continues to escalate in the capital just hours after Yanukovych claimed that he had reached a "truce" with the opposition.
The three ministers – Laurent Fabius (France), Frank-Walter Steinmeier (Germany) and Radoslaw Sikorski (Poland) – were scheduled to meet with Yanukovych on Thursday, as the European Union seeks to find a political compromise to calm the unrest which has shaken the country for three months.
However, fresh clashes between anti-government demonstrators and police, coming just hours after a truce was called, led to the conflicting reports about the ministers' meeting.
Kiev's Independence Square has been occupied since the beginning of the civil unrest three months ago. Protestors have retained control of most of the square despite police firing rubber bullets to repel them.
An emergency meeting has called in Brussels between all 28 EU foreign ministers to discuss sanctions in the face of continuing violence.
The three EU ministers are in Kiev to "gather the latest information before the meeting in Brussels".
"What happened was completely unacceptable ...The perpetrators of these acts cannot go without sanctions," Fabius said before flying to Kiev.