Germany overwhelmed by 1,000 refugee child brides as call for ban grows
Girls, some 13, have arrived in Germany married to men more than twice their age.
The arrival of more than 1,000 child brides in Germany among the 1.2 million migrants who have arrived in the country over the last year, has overwhelmed its court system and brought feminist groups to call marriages of girls under the age of 18 to be banned.
The Sunday Times reported Germany's court system has been tied in knots as girls, some of them as young as 13 and married to men more than twice their age, arrive in the country.
In many cases, the girls, most of them Muslims who have fled the war in Syria , agreed to the marriages to escape destitute conditions in Turkey or the Middle East and sexual assault while working as child labourers.
Child marriage, along with a touted partial ban of the burqa, is just one of the myriad problems of integration Germany is facing after implementing an open door policy to refugees from Syria in the midst of the migrant crisis last summer.
There are estimated to be far more brides under the age of 16 in Germany than are registered. In Bavaria, there are 160 brides under 16 according to official figures, and 550 aged between 16 and 18. The legal age of marriage in Germany is 16, but parent consent is required as well as permission from a court.
In June, one court in Bamberg in Bavaria accepted the marriage of a 21-year-old Syrian man to his 14-year-old cousin. Welfare services had initially separated them, making the girl a ward of the court, but the couple then successfully challenged the decision.
The court said the marriage was legal because it had been carried out in accordance with Syrian law.
However, because under German law children under the age of 16 must have a legal guardian, courts have begun making their husbands their guardians.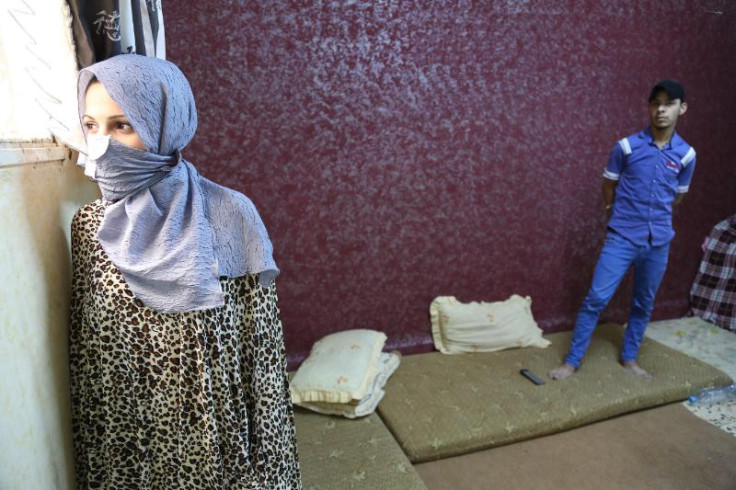 The decisions have appalled women's rights groups.
"A husband cannot be the legal guardian of a child bride because he is involved in a sexual relationship with her — a very obvious conflict of interests," Monika Michell of Terre des Femmes, which campaigns against child marriage, told the Sunday Times.
The group has gathered more than more than 100,000 signatures for their petition to ban marriages for under 18s.
The age of sexual consent in Germany is 14. But if the child's partner is over 21 they must prove they are not exploiting and did not groom their child partner. This restriction does not apply to children over 16-years-old.
In Turkey, Lebanon and Jordan, where the majority of the refugees from the Syrian refugees reside, the UN has noted a rise in child marriages as families suffer under the pain and poverty of the country's six-year civil war. According to United Nations figures, 51% of brides in refugee camps in the region are underage, from 13% from before the war.
© Copyright IBTimes 2023. All rights reserved.