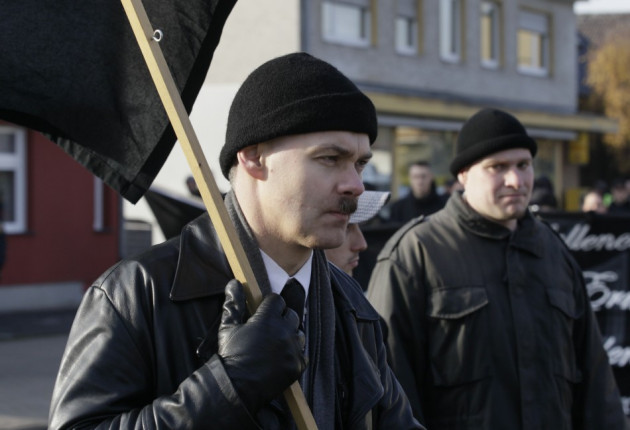 A new report on the Neo-Nazi group blamed for the killing of at least 10 people between 2000 and 2006, suggest that the country's far-right National Democratic Party may have formed close links with the violent gang.
The report, issued by public broadcaster ARD, may represent a step forward in banning the NPD, as strongly demanded by many MPs and experts on far-right movement in the country.
While it is not clear whether the NPD had links with the National Socialist Underground (NSU), the Neo-Nazi gang who are believed to be responsible for a series ethnic killings and terrorist bombings, the report showed clear evidence that the party had ties with banned extremist groups like Sturm 34, Skinheads Sächsische Schweiz and Thüringer Heimatschutz.
"NPD always had a fluid relationship with the more confrontational and provocative side of far-right movements, especially on a local level," Matthew Goodwin, from Nottingham University and expert on the far right told IBTimes. "The latest developments may show that the party had more links to banned neo-Nazi groups and it can give grounds to a move towards banning party."
According to Goodwin, past attempts to ban the organisation failed because the prosecutor had no irrefutable evidence that the extent of infiltration was very high and not necessarily committed. Germany's Constitutional Court, indeed, ruled that paid government informants had been too enmeshed in the party's affairs.
But if these links are extensive and proven, Goodwin argues, "we will see another attempt to ban the party".
The self-styled National Socialist Underground's end came this month after a failed bank robbery led to two of its three members committing suicide and the survivor surrendering to the police.
German MPs from across the political spectrum expressed shame over the decade-long murder spree allegedly caused by the neo-Nazi group.
Germany's commitment to fight right-wing terrorism came under scrutiny after the authorities discovered that an intelligence agent from the Bundesamt für Verfassungsschutz, or BfV was present at the gang's killing of a Turk in 2004 but made failed to report it.
It emerged that the agent had openly right-wing views and was known in the village where he grew up as "Little Adolf".
Far-right experts claim that Germany focused more on Islamic and left-wing terrorism after the reunification of the country in 1990, leaving aside the growing far-right threat
"Germany reflected the shift across Western democracies after 9/11 to prevent radicalisation and Muslim terrorism," Goodwin said. "The Danish, American, British and German security agencies warned of growing threat from far-right extremism. The problem is how to get the balance on the prevention from different form of terrorism."