RB Leipzig forward Timo Werner has revealed his admiration for the Premier League and said that he dreams of playing for Manchester United in the future.
Werner, 21, is one of the most highly-rated young players in Germany and has drawn comparisons with the legendary Miroslav Klose after scoring six goals in eight games for the reigning world champions.
His impressive form for club and country has reportedly attracted interest from Spanish giants Barcelona and Real Madrid, but the forward said he would like to experience Premier League football at some point in his career.
"Yes, for sure," Werner told Sky Sports when asked if a move to England would interest him.
"I would say the Italian or the French league is not my thing. I don't see me there right now.
"I would feel good to play in one of the other great leagues, not only because of the football, but the cities as well.
"Of course, you want to win titles and trophies. I do not know if that will happen with RB Leipzig. We definitely work hard on that and I think, this season, the chances are good in the cup and the league.
"But that means a lot of hard work and if we can reach that with Leipzig it would be great. If it happens at some time with another club, that's OK for me, too."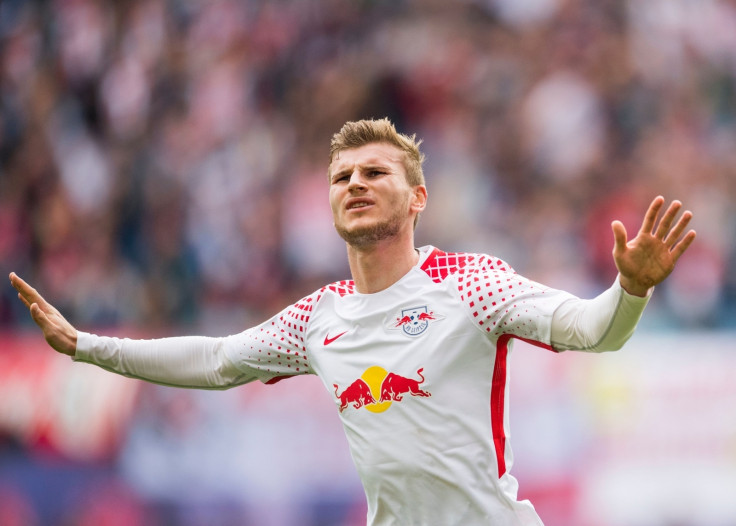 Werner was the highest German goalscorer in the Bundesliga last season with 21 goals in 31 appearances. He has already netted five times in seven matches this season.
The 21-year-old has a contract with RB Leipzig until 2020 that reportedly does not include a release clause.
Werner added: "As a small boy, you always dream of the huge clubs. In earlier days, it was Manchester United.
"Under Sir Alex Ferguson, they always had great players, they always won. As a small boy, you always prefer the teams which are winning."