Germany Aims More Spending Cuts by 2014
Retail sales surge over 2% in 2012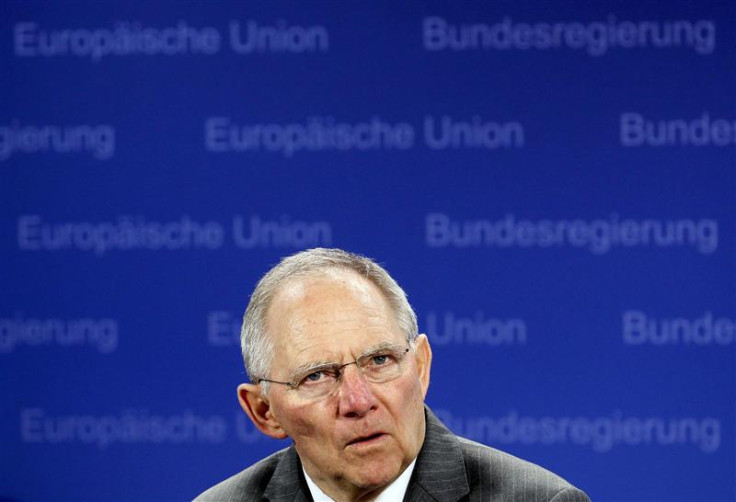 Germany is planning to undertake additional spending cuts to the tune of 5-6 bn euros ($6.5-7.8bn, £4- 4.7bn) in a bid to achieve a structurally balanced budget in 2014, according to a report in a German regional newspaper.
"If we want to reach the so-called structural zero in 2014, we must close a gap of around 5.0 billion euros," Michael Meister, deputy chief of the conservative CDU party told the Rheinische Post.
"That can only be achieved by spending cuts". However, he ruled out any tax increases to achieve the target.
Earlier, there were speculative reports on proposals of planned cuts in social spending and rise in value-added tax.
In December, Germany's Finance Minister Wolfgang Schaeuble indicated further austerity measures andsaid that the government was planning to adjust the overall state budget as early as 2012, rather than in 2014.
According to the European Union's Maastricht Treaty, the overall budget deficit of member states should not exceed 0.3 percent of their Gross Domestic Product (GDP). Overall state budget includes regional, state and municipal budgets on the top of the government budget.
Chancellor Angela Merkel's centre-right coalition advocates budget discipline and envisages bringing down the government's net borrowing to €17.1bn for 2013 as against the previous target of €18.8bn.
Jobless Rate at Record Low , Retail Sales Surge
Unemployment rate remained at 6.9 percent in December, close to low levels recorded in the post-reunification Germany.
The number of Germans out of work rose by 3,000 in seasonally-adjusted terms to 2.942 million, showed a Labour Office data.
The country's labour market remained robust despite the ongoing eurozone debt crisis and the unemployment rate is expected to fall further once the economy began to improve in the course of 2013.
Meanwhile, data from the Federal Statistical Office showed a rise of over 2 percent in retail sales in 2012.
© Copyright IBTimes 2023. All rights reserved.