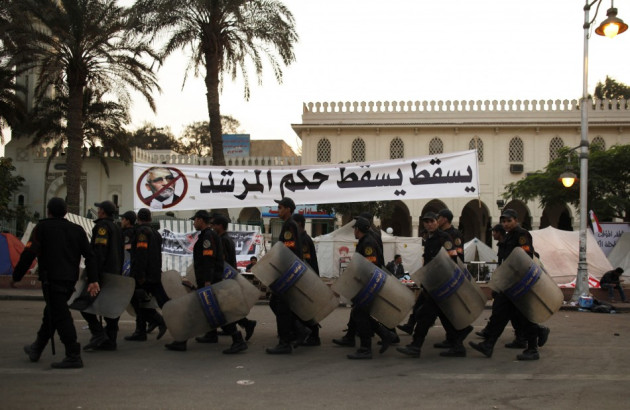 A German official has warned that Egypt may slide into dictatorship after President Mohammed Mursi's attempt to grant himself new sweeping powers.
German development minister Dirk Niebel gave the warning as he announced that Berlin had postponed planned debt relief of almost €240m ($315m, £194m) until further notice.
"There's the danger that the dictatorial system of the deposed President Mubarak is simply resurrected with other people," Niebel told the daily Berliner Zeitung.
"The German government has limited contact with the Egyptian government and any planned relief aid that amounts to almost €240m ($315m; £194m) until further notice."
He stressed that developments within Egypt will have a significant security impact on the delicate political situation in neighbouring Syria, Lebanon and Jordan.
However, he said that if Cairo returns to the "path of democracy", Germany will be willing to help.
"It's up to the Egyptian government," Niebel said.
The comment came as the Muslim Brotherhood, the main group aligned with Mursi, expected a big victory for the ratification of a referendum on an Islamist-backed draft constitution.
In some districts that voted on Saturday, including Alexandria and Cairo, about 57 percent of the people approved the new constitution.
The Brotherhood hopes that the heavy turnout may pacify the country after clashes of the last three weeks between the opposition and the Islamists.
A smooth vote could make Mursi's power base and legitimacy stronger after Egypt's worst political crisis since the revolution ousted former president Hosni Mubarak.