The German Vice-Chancellor has given hope to young British expats facing uncertainty after the UK vote to leave the EU by saying they should be offered dual citizenship so they can remain EU citizens.
Sigmar Gabriel said he would look to change the law to make it easier for those residing in Germany to stay in the country and enjoy the full benefits of EU citizenship.
"Let's offer it to the young Britons living in Germany, Italy or France so that they can remain EU citizens," he said at a Saturday (2 July) meeting in Berlin of his centre-left Social Democratic party.
He went on to refer to the more than 70% of Britons aged 18 to 24 who voted to remain in the EU on the 23 June referendum.
"It's a good sign that the youth of Great Britain are more clever than their bizarre political elite. For that reason we can't raise our drawbridge on them. We have to think now about what we can offer Great Britain's younger generation."
Germany's opposition Greens party also called for laws to be relaxed to help Britons living in the country get a German passport. Rebecca Harms, Greens party leader in the EU Parliament, said "this could range from the right of residence to the offer of citizenship".
Under current German laws, non-EU residents are normally required to have lived in Germany for eight years before they can become a citizen. German officials in the state of Hesse – home to the country's financial capital of Frankfurt – claimed "quite a number of Brits" had already applied for German citizenship since the EU referendum.
It comes as Tory leader candidate Theresa May said she would not rule out deporting EU citizens currently living in the UK should Brexit negotiations with other EU leaders falter.
May told ITV's Peston on Sunday: "We will need to look at this question of people who are here in the UK from the EU and I want to ensure that we're able to not just guarantee a position for those people but guarantee the position for British citizens who are over in other member states, in other countries in Europe, and living there. Nobody necessarily stays anywhere for ever."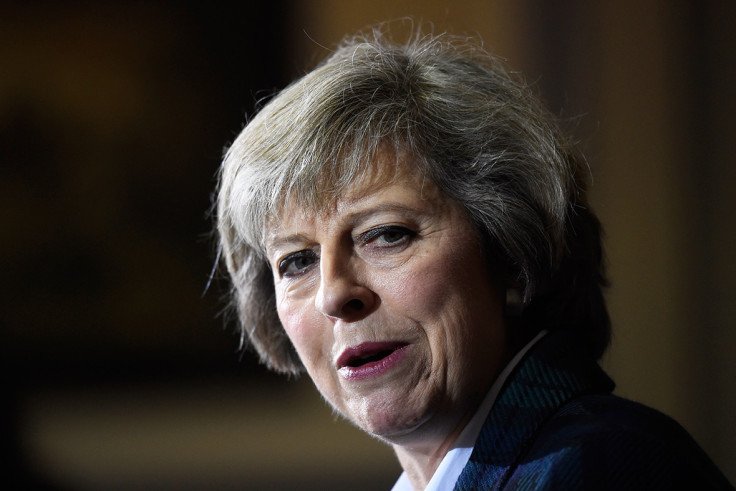 Lowering immigration by stopping the EU's free movement of people became a key campaigning point for those on the Leave side during the EU referendum.
Remain campaigner Philip Hammond, who is backing May's bid to become the next Conservative leader, added: "It would be absurd to make a unilateral commitment about EU nationals living in the UK without at the very least getting a similar commitment from the EU about British nationals living in the EU."
Andrea Leadsom's view
The position is in stark contrast to pro-Brexit Tory leader contender Andrea Leadsom, who said freedom of movement should end but that citizens from other EU countries already living and working in the UK should not be used as "bargaining chips". "I commit today to guaranteeing the rights of EU friends who have already come here to live and work. We must give them certainty, there is no way they will be bargaining chips in our negotiations," she said on 4 July.
A letter, published in the Sunday Telegraph, also saw prominent politicians from all parties join trade union leaders and industry figures in calling on the government "to make an unequivocal statement that EU migrants currently living in the UK are welcome here, and that changes would apply only to new migrants".
It added: "There is anxiety for the three million EU citizens who have made their homes in the UK, and the 1.2 million British citizens living in other EU countries. The Prime Minister's statement that there would be 'no immediate changes' to their status will have been less than fully reassuring."
Those signing included pro-Brexit MEP Daniel Hannan, Ukip MP Douglas Carswell and Chief Executive of Vote Leave, Matthew Elliott.