Tony Blair has urged the next prime minister to delay triggering Article 50 of the Lisbon Treaty – the two-year process to take Britain out of the European Union – because the "will of the people" could change.
The former prime minister said the UK must keep its "options open", as some claims made by Brexit campaigners before the referendum had "collapsed".
More than 16 million Britons voted to remain in the European Union, but were defeated 52% to 48% by the Leave camp.
"I don't think you can override the settled will of the people but my point is very simple: it's 52 to 48," Blair told Sky News on 3 July.
"Supposing some weeks or months down the line, as it becomes clearer what we're moving to... if it's clear that these terms are bad for us... if we have major parts of business and the financial sector saying this is not a good deal for us, if people start to worry about their jobs, we should just keep our options open."
Prime Minister David Cameron and all five Tory leadership candidates, including Theresa May, Michael Gove and Andrea Leadsom, have ruled out holding a second referendum.
'Brexit consequences unclear'
The Brexit vote has raised concerns that the economy could be plunged into recession, as businesses hold off on investing in an uncertain climate.
There are also fears that the UK itself could break up, with both Scotland and Northern Ireland voting overwhelmingly to stay in the EU.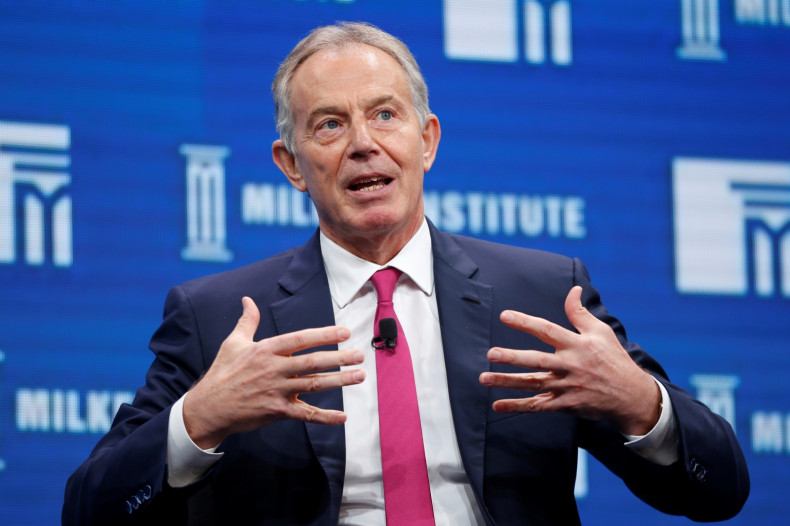 Blair added: "The vote was to leave the European Union... but we have no idea what lies on the other side of that and there's a hugely complex negotiation that's now got to take place.
"We need to see exactly what is the offer – what does Brexit look like?
"As a country, we should keep our options open because right now we really don't know what's on the other side."
A petition to hold a second referendum on EU membership has been signed more than four million times on the UK parliamentary website.
It will be considered for debate by MPs for crossing the 100,000-signature threshold, but they have no legal obligation to act on it.